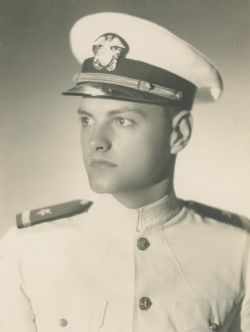 Funeral Service
St. Peter's Episcopal Church
320 St. Peter St.
Kerrville, TX 78028
Friday, September 17, 2021
2:00 PM
Map & Directions


Send Flowers
Garden of Memories Cemetery
3250 Fredericksburg Rd.
Kerrville, TX 78028
Map & Directions


Send Flowers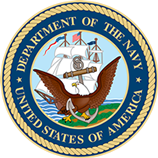 Phil B. Jones

of Austin, TX
April 6, 1925 - September 12, 2021
---
Philip Benjamin "Phil" Jones passed away Sunday, September 12, 2021 at the age of 96 in Austin, Texas. Phil was born April 6, 1925 in Nashville, Tennessee to Carroll Lee Jones and Anne Amos Jones. Around the age of eleven, he overcame a near-fatal case of polio, and came back stronger as a result of his efforts in conquering this condition. He spent the majority of his younger years in the Dallas, Texas area, graduating from Highland Park High School in 1943. During his final high school semester, he was tested and qualified for the V-12 Navy College Training Program, which was an accelerated plan for select individuals to become Naval Officers within an abbreviated time frame. The program was designed to meet the increasing need for commissioned officers in the United States Navy during WWII. After completing Midshipmen's School at Northwestern University, and Amphibious Training in San Diego, California, he entered the war in the South Pacific as an Officer at age eighteen. He served as Commanding Officer of a combined group of sixteen amphibious ships. After returning home, he graduated from Southern Methodist University where he was a member of the Sigma Alpha Epsilon fraternity.

He embarked on a career in radio and television promotion during television's early stages. Along the way, he met and worked with a number of celebrities and sports figures of the day. He moved on to become a Mortgage Banker as owner and president of the Carroll Jones Company, a leading mortgage lender and insurance company in the Corpus Christi area. As such, he originated and serviced commercial and residential mortgage loans. He also developed and financed residential neighborhoods. He was an active member of the Kiwanis Club of Corpus Christi. He later moved to Kerrville, Texas where he enjoyed retirement and was instrumental in the development and construction of a residential project to house individuals with disabilities. He spent his later years in Georgetown, and then finally in Austin, Texas where he could be closer to his family. For this, we are immensely grateful. He was full of life, quick-witted, an insightful leader, a thoughtful mentor, and made many who met him smile. He will be greatly missed by all who knew and loved him.

He is survived by his two sons, Philip C. Jones of New Roads, Louisiana and Ben L. Jones of Austin; daughter Anne Jones Miller and husband Miles Miller of Austin; grandsons Bennett Miller and Mix Miller, also of Austin; and sister Carolyn Jones Roden of Midland. He was preceded in death by his parents, Carroll and Anne Jones.

A memorial service will be held at St. Peter's Episcopal Church in Kerrville, Texas on Friday, September 17, at 2:00 PM. Interment will follow in the Garden of Memories Cemetery in Kerrville. In lieu of flowers, memorials may be made to Salvation Army Kerrville or a charity of your choice.


3 Condolence(s)

Penny Pennington
Corpus Christi, TX
Saturday, September 18, 2021
Please accept my condolences for your loss. It was my pleasure to work for Mr. Carroll Jones and Phil Jones back in the 60's and 70's. And that relationship extended to my husband and sons who were fortunate enough to be included in the hunting crowd every fall. That was certainly a big event at that time.
My sincere sympathy in the loss of your father.
Tom and Penny Pennington

Shenandoah Compton
Addison, TX
Friday, September 17, 2021
Our condolences for your loss. I always enjoyed speaking with Mr. Jones and he will be missed.

Paul Koepke
Corpus Christi, TX
Friday, September 17, 2021
I am sending this message with fond memories of Phil.

We were associated with the Carroll Jones Company back in the 1950's.

Best wishes.
Paul Koepke (Corpus Christi)