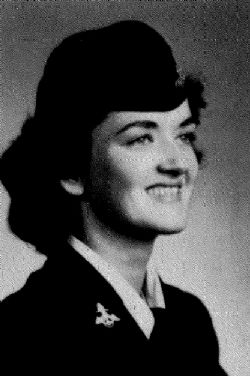 Graveside
Nichols Cemetery
Ingram, TX
Thursday, November 18, 2021
11:00 AM


Send Flowers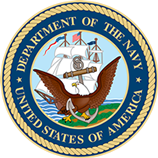 Jeanne Marie Cade

of Ingram, TX
June 5, 1930 - November 7, 2021
---
Jeanne Cade, 91, of Ingram, passed away on Sunday, November 7, 2021, at her home surrounded by her family. She was a loving wife, mother, grandmother, sister, aunt, and friend.

Jeanne was born June 5, 1930, in Philadelphia, PA, and was the oldest of 7 siblings.

In 1951, she joined the Navy and was stationed in Corpus Christi, TX, where she meet Bob Cade. The two married in 1952, and would go on to have two children. The family would live for many years in California before moving to Texas in 1972. Jeanne was a talented artist and seamstress, and spent much of her time creating beautiful clothing and quilts for loved ones. She loved taking care of people, and was always happy to have a table full of family and friends to cook for.

Jeanne is preceded in death by her husband, Bob Cade; son, Robert Cade; her sister, Gracie Bartenbach Bratzel; and parents, Charles and Nellie Bartenbach.

Her beautiful life will forever be cherished in the lives of her daughter, Jeanne Dailey; her siblings, Helen Lynott, Charlene Sherry, Charles Bartenbach, Richard Bartenbach, and Joe Bartenbach; grandchildren, Diane Hawkins, Ashleigh Dang, Danielle Cade, Jason Cade, and Aaron Cade; along with 8 great-grandchildren who she adored.

A graveside service will be held on Thursday, November 18, 2021 at Nichols Cemetery at 11 A.M.


4 Condolence(s)

Joreen Wehmeyer
Fredericksburg, TX
Monday, November 15, 2021
Thank you and your family for the Service you gave our country.

SUZANNE MCCOMACK
Fredericksburg, TX
Sunday, November 14, 2021
What a remarkable lady Jeanne was! I will never forget that beautiful smile and her wonderful sense of humor!

She will be greatly missed!

Doug and Phyllis Garey
Ingram, TX
Tuesday, November 9, 2021
Love to you and your family. we lovingly remember the wonderful, interesting, sparkly-eyed, witty, kind woman that she was. We grieve with you at the loss of your dear mom. Prayers as you go through this. Love you. Doug and Phyllis

SHARON Kubenka
Kerrville, TX
Tuesday, November 9, 2021
Loved Jeanne's can do spirit as she guided me through the hallways of Ingram Elementary. May her memory be a blessing to all who knew her.