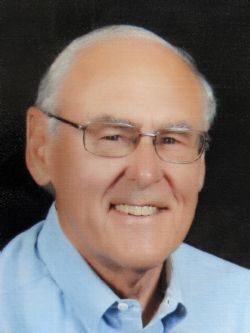 Visitation
Grimes Funeral Chapels
728 Jefferson St.
Kerrville, TX 78028
Wednesday, April 27, 2022
6:00 PM
Map & Directions


Send Flowers
Rosary
Grimes Funeral Chapels
728 Jefferson St.
Kerrville, TX 78028
Wednesday, April 27, 2022
7:00 PM
Map & Directions

Funeral Service
Grimes Funeral Chapels
728 Jefferson St.
Kerrville, TX 78028
Thursday, April 28, 2022
1:00 PM
Map & Directions


Send Flowers
Pipe Creek Cemetery
Pipe Creek, TX


Send Flowers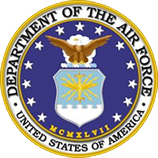 James Alfred Builta

of Kerrville, TX
November 23, 1936 - April 23, 2022
---
James Alfred Builta, 85, of Kerrville, Texas, passed away on April 23, 2022. He was born in Pleasanton, Texas to Roy and Alberta (Babbitt) Builta on November 23, 1936, and his family moved to Kerrville a year later. He delighted in his two children, James Ross (JR) Builta, and Suzy Builta Hankins; the four grandchildren they gave him, Joyce Hankins McCown, Tommy Hankins, Lizzy Builta and Kaci Builta; and his namesake great-grandson, Lawson James Hankins. He married his love, wife, and partner of 40 years, Susan Cory, on July 17, 1992, after a decade of enjoying adventures and friendship together.

Jim graduated in 1955 from Tivy High School in Kerrville, Texas. His memories of youth include dances, band, running track, sports reporting, and the small town 50's hangout The Grove. Of great importance was time with his best friend and brother Ken, creating long-lasting memories for themselves (and others) of building cars up from antique models, and drag racing both as members of the official Kerrville Drag-Uns team and otherwise. He and brother Ken were a ''team''. Jim never missed a Tivy '55 class reunion and, after moving back to Kerrville in 2014, enjoyed reconnecting with his dear friends and classmates.

Jim was a journalist and newspaper man at heart. His love of newspapers started when he was a paper delivery boy of the Kerrville Times at the age of twelve. He began working for the Kerrville Times press in 1953. He was always proud of, and grateful for, his training in setting type, pouring hot lead and running a linotype machine, and handling print jobs, and in having coffee with editor Sam Braswell and Lyndon Baines Johnson.
Jim attended his first year of college at Schreiner College in Kerrville where he was assistant editor of the school newspaper and sports editor of the school yearbook, and performed in the school and dance bands before completing his undergraduate degree in journalism at the University of North Texas in Denton, Texas in 1959. While there, he worked providing sports publicity for UNT. As a member of the ROTC at UNT, he was editor of the ROTC monthly publication, served as Company Commander in his junior year, and then as Troop Commander, the highest officer of the school's ROTC, in his senior year. He also received the high honors of being named Distinguished Military Student and Distinguished Military Graduate, graduating with his second lieutenant bars, proudly pinned on by his mother.

Jim served as a captain in the United States Air Force between 1959 and 1964. With navigation, combat crew, advanced radar, escape and survival, and bombardier training, Jim flew B47s as a part of the 379th Bomb Squadron. During aerial navigation training, he received top scores, including four ''shacks'' in one year, reflecting absolute ''0'' hit at high altitude. Flight reflex runs included frequent trips to Alaska, Munich, Spain, London, and Switzerland. He spent time in the plane on the runway waiting for orders after President John F. Kennedy's assassination and during the Cuban Missile Crisis. His squadron closed out the B-47's service in the Air Force.

Jim returned to Kerrville after his Air Force duty, serving as editor of the Comfort News, where he enjoyed his association and visits with Hondo Crouch, and then the Kerrville Times from 1964 until 1967 when he decided to attend the University of Texas, and graduated with a law degree in 1970. The plan was to go to law school on the GI Bill to gain knowledge that would allow him to buy and successfully run a newspaper, but the law got under his skin and his story went in a different direction.

The path of being a lawman started by working for James E ''Jim'' Nugent in the Texas Legislature during the 1969 session. It continued as briefing attorney for Chief Justice Joe Greenhill of the Texas Supreme Court in 1970-71 and in several private practices and as City Attorney in Lampasas, Texas from 1971-1979. His longest held legal position was with Railroad Commissioner Jim Nugent from 1979-1995, during which he provided sound legal advice and counsel regarding the oil and gas, electric utility, and transportation industries, and the reporting duties of a state official. While there, he served as co-Chairman for the Railroad Commission Centennial Committee in 1991, pulling together the vast, lengthy history of the state agency, leading to a year-long celebration of its importance to the state and the industries it regulates. He concluded his ten-year service to the state of Texas in July 1995 as staff attorney to Pete Laney, Speaker of the Texas House of Representatives.

After retirement, Jim often said he didn't know how he ever had time to work! As a full-time man of leisure, he continued to work by farming and piddling on his land at Theon and visiting his good friends and neighbors. Any day he worked on a bulldozer was a ''good day'' regardless. He also enjoyed time at Ruidoso with Susan and the bears, and getting to know his four grandchildren. He enjoyed restoring antique furniture and automobiles, working in the yard, regularly gathering with his sister Clara and extended family, playing gin rummy with his grandchildren, and backgammon with his brother Sam.

Jim was preceded in death by his parents, Roy and Alberta Builta; his younger brother and best friend, Ken Builta; and his son, James Ross (JR) Builta.

Survivors include wife, Susan Cory; daughter, Suzy Builta Hankins (Keith); daughter in law, Kim Thomas Builta; brother, Samuel Builta (Bettye); sister, Clara Bullard; grandchildren, Joyce Hankins McCown, Tommy Hankins (Candace), Lizzy Builta and Kaci Builta; great-grandson, Lawson James Hankins; numerous nephews, nieces and cousins; many friends from old and newer times.

Visitation will be Wednesday, April 27, 2022, at 6:00pm with a rosary at 7:00pm at Grimes Funeral Chapels of Kerrville.

Funeral services will be held Thursday, April 28, 2022, at 1:00pm at Grimes Funeral Chapels of Kerrville. Burial will follow at the Pipe Creek Cemetery.

Memorials may be given to the Nugent Family Scholarship Fund at Schreiner University.


6 Condolence(s)

Nels and Susanna Scott
Jarrell, TX
Tuesday, May 10, 2022
Susan and family,

We were sorry to hear about Mr. Builta's passing.
Our sincere sympathies to you and your family.

Beverlee Spencer Lanning
Roswell, NM
Saturday, May 7, 2022
Susan,
What a great man Jim was. We are so sorry for your loss. We hope will continue to come to Ruidoso. Love and prayers, Bev and David Lanning

Susan Rhyne
Austin, TX
Tuesday, April 26, 2022
I am so sad to learn of Jim's passing. I have many great memories of working with Jim at the Railroad Commission and am especially fond of the work we did together on the RRC Centennial Committee. In later years I always enjoyed a visit with Jim and Susan at the Bullock Texas History Museum's annual Christmas event. He will be missed by many. Love and condolences to Susan and the rest of the family.

Jim Morrow
Austin, Tx,
Tuesday, April 26, 2022
Sorry for your loss Susan. We are thinking about you and praying for you and your family. Billie and Jim Morrow

John Soule
Austin, TX
Tuesday, April 26, 2022
Jim was a mentor and friend during my time at the Railroad Commission and after. Susan and I worked together as attorneys at the Commission. I will miss Jim and send best wishes to Susan.

Daron Builta
Santa Barbara, CA
Tuesday, April 26, 2022
Sending Much love to Susan Cory, Suzy & Kieth, Joyce, Tommy
, Candace, & Lawson James, and
Kim, Litzy, & Kaci,