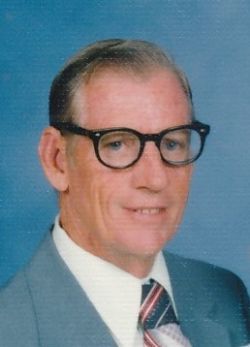 Funeral Service
Grimes Funeral Chapels
728 Jefferson St.
Kerrville, TX 78028
Wednesday, August 3, 2022
10:00 AM
Map & Directions


Send Flowers
Goss Brown Family Cemetery
Kerrville, TX


Send Flowers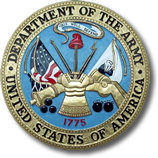 Donald Goss

of Kerrville, TX
June 25, 1930 - July 29, 2022
---
Donald Goss, born on June 25, 1930 in Kerrville, TX, passed peacefully on Friday, July 29, 2022 in Kerrville at the age of 92.

Donald attended Tivy Elementary and then graduated from Hot Wells High School in 1948.

Donald served in the United States Army as an Officer's Vehicle Driver in Honolulu, Hawaii and the Panama Canal.

He later returned home to Kerrville and started his career as Produce Manager at the original HEB. He met his wife, Ida Holliman, while working at HEB and they married in 1956; They celebrated their 65th anniversary in November of last year.

Donald spent later years working as an appliance technician at Montgomery Ward and as a member of the set-up crew at Spears Mobile Homes.

Donald was a loving husband, father and Papa. He was an avid reader, skilled mechanic, enjoyed gardening, and spent the majority of his time with his beloved family and a trusty ''hound'' dog by his side.

Donald was preceded in death by his parents, Oliver and Bessie Goss; brothers, Howard, Wayne, Richard, and Harry Lee Goss; twin sister, Dessie Goss; sisters, Carol Thomas, Geraldine Meeker, and Virginia Klingermann.
He is survived by his wife, Ida Goss; son, Robert Goss; daughter, Martha Spears and her husband, Samuel Spears; granddaughter, Samantha Spears; his brother, William Goss; brother-in-law, Raymond Thomas; sisters-in-law, Joyce Harrison and Jo Goss; and his extended family of nephews, nieces, cousins and by many dear friends.

Services will be held at 10 AM, Wednesday, August 3, 2022 at Grimes Funeral Chapels, officiated by Rev. John Wheat. Interment will follow at the Goss Brown Family Cemetery.

In lieu of flowers, the family asks for donations to be made to the Goss Brown Family Cemetery, in care of Barbara Johnston, 122 Doris Dr., Kerrville, TX 78028.



4 Condolence(s)

sonny hutchinson
Ingram, TX
Friday, August 5, 2022
Always enjoyed working with Don. We called him " Daddy Don" because he was the senior member of the set-up crew. My condolences to the whole Goss family. This man will be truly missed.

Rex Thomas
Center Point, TX
Tuesday, August 2, 2022
We love you and will miss you dearly I will remember many good times
Tell everyone up in heaven hi for us love you always

Bryant Gage
Ingram, TX
Monday, August 1, 2022
Ida , Martha , Rob

I had so many good times with Don running up
and down the roads moving houses. He always did
a great job as escort / pilot vehicle driver. Always
considered him a great friend to have. He even
tolerated all of the nicknames we called him.
Daddy Don , Daddy D , Mr. D , Private Goss ,
Grandpa etc.

Thoughts and Prayers For You
Bryant & Teresa Gage & Family

Diana Ayala
Austin, TX
Monday, August 1, 2022
Dear Martha,

Love to you and your family, God bless you all.
Love always,
Diana