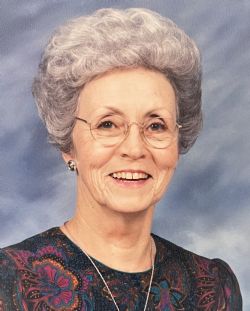 Sylvia Jane Garrett
12/20/1933 - 10/14/2021
Sylvia J. Garrett, 87, passed away October 14, 2021 at University Hospital in San Antonio, Texas. A celebration of life service will be held on Friday, November 12, 2021 at 2pm at Grimes Funeral Home in Kerrville, Texas.

Sylvia was born December 20, 1933 in Franklin, Arkansas to Millard M. Garrett and Varna L. Garrett. In younger years, Sylvia had lived in Crossett, Arkansas. She had graduated Crossett High School in 1951. Later, Sylvia went to Hardin Simmons University and graduated with a Bachelor's of Science degree in Music in 1956. She taught Junior High in Corpus Christi for 10 years and later worked as a music director at Mary Carroll High School in Corpus Christi from 1968-1969. In 1986, Sylvia went into administration and became a music consultant for Corpus Christi Independent School District for 3 years and later became the Coordinator of Secondary Curriculum until retirement in 1991. Sylvia was a soloist for a large church in Corpus Christi and sang with the Corpus Christi Choral and other civic groups. After retiring from her music career, Sylvia moved to Kerrville, Texas and continued to be involved in music. Sylvia travelled with her longtime friend, Martha Simpson for several years before settling in Kerrville. She joined Sun Rise Baptist Church where she played the piano until 2012 due to Martha's health requiring her full attention. Sylvia loved God, Church, Family, and Friends. She was always giving, but never asked for anything in returned from her loved ones.

Sylvia was preceded in death by her parents: Millard and Varna Garrett; siblings: Basil M. Garrett, Zyble R. Deaton, Doris E. Murphy, and Althea M. Holland; life-long best friend and partner in crime: Martha Simpson.

Sylvia is survived by her adopted family of many years acting daughter: Sandra Hyatt and husband Jimmy; grandchildren: Shaina Dominguez and husband Ray, Shannon Steigleder; great grandchildren: Macee Steigleder, Jaxton Seabourn and Rayen Dominguez; numerous nieces and nephews.

Sylvia will be dearly missed by all of us that loved her.

Obituary Provided By:



www.grimesfuneralchapels.com
info@grimesfuneralchapels.com
830-257-4544