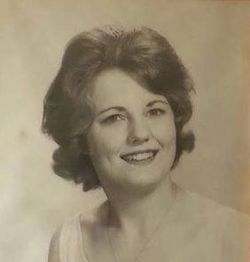 Thelma Jean Sutton
2/22/1947 - 12/29/2021
Thelma Jean Sutton was born February 22, 1947 to Walter and Ellarie Williams in Kerrville, Texas. She died December 29, 2021 in Oklahoma City peacefully in her home.

She was preceded in death by her husband Alvin Sutton, both her parents her brother Scott and her sister Margaret.

She is survived by her daughter Katheryn Tienda of Oklahoma City, her husband Guillermo and her grandchildren Brandon, Briana, and William along with her brother Robert Williams.

She retired from the VA Medical Center after 30 years. She married Alvin Sutton March 26, 1965 and they lived in Kerrville most of their lives. She loved to crochet, bake, and go to the casino. She loved family and life. She was a happy person and she was willing to help others in need. She was also a black belt in Taekwondo.

Services will be held at 10 AM, Tuesday, January 4, 2022 at Grimes Funeral Chapels. Burial will follow at Garden of Memories Cemetery.
Obituary Provided By:



www.grimesfuneralchapels.com
info@grimesfuneralchapels.com
830-257-4544