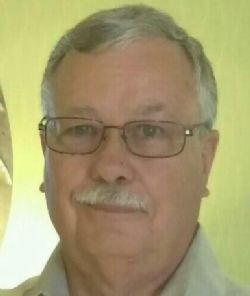 Kenneth Roy Bennett
4/21/1949 - 4/21/2022
Kenneth Roy Bennett, 73, of Center Point, passed away Thursday, April 21, 2022 in a Kerrville hospital. He was born April 21, 1949 in Houston, Texas. He married Anna Benavides in Kingsville, Texas on May 15, 1976.

Kenneth graduated from Texas A & I University and was a budget analyst for GEC-Kerrville VA Hospital. He was veteran of the U.S. Navy. He was a Mason and member of the Boy Scouts of America where he earned the rang of Wood Badge.

His parents, Roy and Sue Bennett, preceded him in death.

Survivors include wife, Anna; two sons, Michael and Jeff (Miranda); and grandchildren, Violet and Stetson.

Visitation will be held from 4-7 PM, Saturday, April 23, 2022 at Grimes Funeral Chapels.

Graveside services will be held at 1:00 PM, Sunday, April 24, 2022 at Center Point Cemetery, officiated by Lois Duewall.

The family would like to extend their sincere thanks to all friends and family for their prayers.

Obituary Provided By:



www.grimesfuneralchapels.com
info@grimesfuneralchapels.com
830-257-4544