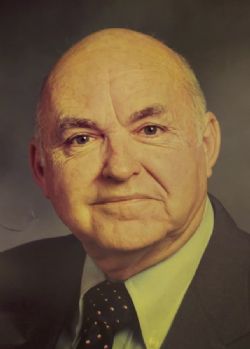 Albert Ray Turley


3/23/1924 - 6/2/2022
Albert Ray Turley, 98 years old, of Kerrville, passed away on June 2, 2022 in Kerrville, Texas. He was born in Mt. Sterling, Kentucky to Claude and Ina Turley on March 23, 1924. He married Cletus Minton on August 15, 1951 in Evansville, Indiana.

He went to Mt. Sterling High School. He graduated with a BS degree from University of Kentucky in 1956 and got a Master's degree of Science in Electrical Engineering from the Air Force Institute of Technology, Wright-Patterson Air Force Base, in 1964.

He worked as an engineer for Douglas Aircraft from 1956 to 1960. Then, went on to Wright-Patterson Air Force Base as an engineer from 1960 to 1966. Then, from 1966 to 1979, he worked as an engineer for the Space Program at NASA. He finished his career working at Honeywell.

He was a Veteran of WW2 and served in the Army.

He was honored with numerous honors and achievements while working on the Apollo Program at NASA.

Albert Ray Turley was preceded in death by his wife, Cletus Turley; parents, Claude and Ina Turley; and his sister, Naomi Turley Jordan.

Survivors include daughters, Carole (Philip) Rose, Tina Jo (Ken) Flotten, and Alisa (Buddy) Hightower; grandsons, Klint (Kawana) Rose, Kyle (Pamela) Rose, Brandon Bernhard, Bryce (Charleen) Bernhard, and Trey Hightower; and numerous great-grandchildren.

He will be buried along with his wife in Lexington, Kentucky.

The family wishes to extend our sincere thanks and love to our precious caregivers, Tish, Selene and Margaret, for all the love and care they showed Dad. Also, Peterson Hospice, who were the most compassionate, loving team! A big thanks to Dr. Young and of course many thanks to the people at Grimes Funeral Chapels.

Obituary Provided By:



www.grimesfuneralchapels.com
info@grimesfuneralchapels.com
830-257-4544