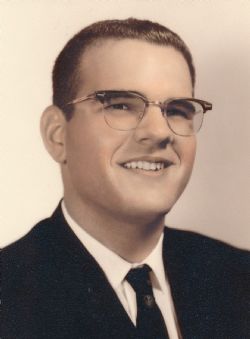 Joe Ed Lichnovsky
10/5/1942 - 6/20/2022
Joe Ed Lichnovsky, 79, went home to the Lord on Monday, June 20, 2022 in a care facility, after a lengthy illness. His loving wife, Maria, was at his bedside.

He was born in San Angelo, TX to Arnold Alvin and Helen Fincham Lichnovsky on October 5, 1942.

He graduated from San Angelo High School, and attended San Angelo College. Later, he went to technical school in San Antonio, TX.

Joe owned AVT Electronics with partner, Bill Scottow.

He was born in the city, but was a country boy at heart. He loved hunting, fishing, camping and BBQ outings with the family.

Joe loved fixing and repairing things, from a small watch to an overhaul motor engine. He was an electronic technician by profession.

He is survived by his wife of 41 years, Maria R. Lichnovsky; a great son, Christopher; brother-in-law, Alex; sister-in-law, Manuela; three great-nieces, Grace Ann, Sandra and Isabel; two step-nephews, Richard and Chris; two grand-nieces, Makenna and Bailey and one grand-nephew, Kevin.

He was a true friend to those who knew him.

Memorial services will be held at a later date.

Many thanks to his hospice nurses, Andrea and Amy.

Donations can be made in his honor to the Kidney Foundation, The Salvation Army, or your local volunteer fire department.
Obituary Provided By:



www.grimesfuneralchapels.com
info@grimesfuneralchapels.com
830-257-4544