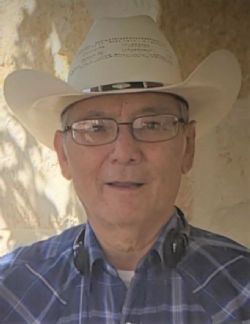 John M. Silva


6/25/1949 - 11/11/2022
John M. Silva, 73, of Kerrville, passed away on Veterans Day, November 11, 2022. He was born in Victoria, Texas on June 25, 1949. He married the love of his life, Dora, on November 14, 1970, in San Antonio, Texas. They both raised their two children with love and positive affirmations!

After graduating from Edgewood High School in San Antonio, Texas he was drafted into the Vietnam War and served in the Army and Air Force. From the Army, he was awarded the National Defense Service Medal, Vietnam Service Medal, Vietnam Campaign Medal, 2X Overseas Service Bars, M14 Sharpshooter, M16 Expert. From the Air Force, he was awarded the Longevity Service Ribbon with 1 Bronze Oak Leaf, Good-Conduct Medal with 1 Bronze Oak Leaf, National Defense Service Medal, Outstanding Unit Award with 1 Bronze Oak Leaf, Vietnam Service Medal and the Vietnam Campaign Medal.

He was preceded in death by his brothers, Charles and Roger; his sisters, Bertha, Linda, Mary and Dora; and his grandson, Grady Silva.

Survivors include his wife of 52 years, Dora; his daughter, Rachell Silva; his son, Reuben and wife Ashley Silva; sister, Rachell Gonzales; 6 grandchildren, Nathaniel Johnson, Jonathan Johnson, Brooklyn Johnson, Madi Silva, Chastan Silva, Cruz Silva; and numerous nieces and nephews.

John loved riding his Harley Davidsons even after three wrecks. He had a great mind and loved to invent gadgets. He had a passion for all his grandchildren and loved telling them stories of his life. He was a very strong and brave man. He expertly played the piano, trumpet, saxophone, clarinet, bass and guitar.

The family wishes to extend their sincere thanks to Alfred, Heather, Janice and Diane with Peterson Hospice.

Visitation will be Wednesday, November 16, 2022, from 8:00am to 8:00pm at Grimes Funeral Chapels, located at 728 Jefferson St., Kerrville, Texas 78028. Funeral will be held on Thursday, November 17, 2022, at 11:00am at Kerrville Apostolic Church, located at 1023 North St., Kerrville, Texas 78028. Burial will be Friday, November 18, 2022 at Fort Sam Houston Cemetery in San Antonio, Texas at 9:45am.



Obituary Provided By:



www.grimesfuneralchapels.com
info@grimesfuneralchapels.com
830-257-4544