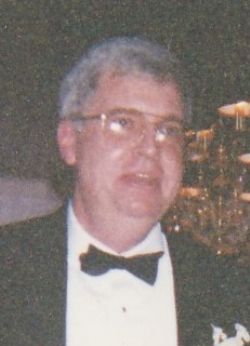 Stephen Pipkin
9/3/1950 - 1/12/2023
Stephen Beauregard Pipkin of Hunt, passed away on January 12, 2023, at home. He was born in Beaumont, TX, to Roger and Jane (neé Evans) Pipkin on September 3, 1950. He married Denise Yencho on December 2, 1995, in Plains, PA.

He attended Beaumont area schools and graduated from the University of Texas-Austin. He was a staff officer with the Central Intelligence Agency (CIA), having served abroad and in Washington, DC during the course of his 26-year career. He was the recipient of the Agency's Career Commendation Medal and the Honorable Service Medal upon retirement in 2006.

To say the least, Steve was an avid reader and proudly shared his extensive library with anyone.

Stephen was preceded in death by his parents, Roger and Jane Pipkin; and his brothers, Roger and Lynn.

Survivors include his wife, Denise Pipkin; his brother, John and sister-in-law, Linda, all of Hunt; sisters-in-law, Barbara of Rosenberg, TX, Kandace Evans (William) of Mountain Top, PA and Jill Ann Yencho of Plains, PA; nieces, Amanda Evans of Mountain Top, PA, Elizabeth Pohl, Laura Pipkin and Catherine Pickens (Chris), all of Hunt; nephews, Stanley (Martha) Pipkin of Austin, William "Billy" Evans of Mountain Top, PA; numerous great-nephews, August Pickens and Robert Pohl of Hunt, John Kramer (Ari) of Houston and Sam Pohl (Leanna) of Kyle. Also, Steve is survived by a great-great niece, Eleanor "Ellie" Kramer.

A graveside funeral service will be held at 11 AM, Thursday, January 19, 2023 at the Hunt Japonica Cemetery, officiated by the Rev. J. Michael Wheeler.

In lieu of flowers, donations may be made to the St. Vincent de Paul Society of Kerrville.
Obituary Provided By:



www.grimesfuneralchapels.com
info@grimesfuneralchapels.com
830-257-4544