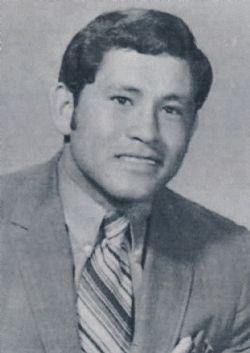 Jose Hernandez Lara
6/28/1952 - 5/24/2023
Joe Hernandez Lara 70 was born June 28, 1952 in Kerrville, TX to Cruz B. Lara and Margarita Hernandez Lara. He was next to the youngest of 10 kids. He died peacefully May 24, 2023 at Peterson Hospital with many friends and family around the bed in the final hours and in zoom calls to the very end. And special nurse Susan Sieker.

He attended public schools in Kerrville and graduated from Tivy High School in 1971. Joe was an All State defensive end in football and an outstanding baseball player as a pitcher, outfielder, and batter.

Joe accepted a football scholarship to Howard Payne University over baseball scholarship offers. A knee injury and love of baseball caused him to transfer to Bee County College and accept their baseball scholarship. After 2 years there he received a scholarship to Pan American University now the University of Texas Rio Grande Valley. And after graduation time in the Dodgers Organization farm system.

Joe was a Health Teacher and Coach in several towns and cities in south Texas but mostly in Laredo ISD. Retiring after 29 years for health reasons. He last taught at Cigarroa High School in Laredo. And then returned to Kerrville.

Joe was inducted with his team into the Pan American University/UT Rio Grande Valley Athletic Hall of Fame in 2018. And inducted into the Tivy High School Athletic Hall of Fame in 2022.

He was predeceased by his parents, Cruz and Margarita Lara; brother, Tony Lara, and brother in-law, Manuel Barron, husband of Lydia Lara.

He is survived by his sons, Andrew (Veronica), Joe Lara Jr. (Sasha); daughter, Monica; grandchildren, Andrew Cruz Lara, Sean Lara, Sebastian Lara, Nyomi Peña, Eliam Lara; sisters, Lydia Barron, Olivia Ozuna (Ted), Florence Menchaca (Edward), Esther Mora (Donnie), Mary Ayala, (Edward), brothers, John (Tina), Cruz Lara Jr., and Charlie. And a host of nieces, nephews, and cousins.

The family would like to thank professionals and staff at Peterson Urgent Care, Peterson Community Care, Peterson Home Health, Peterson Hospital, Waterside Assisted Living, River Hills Health and Rehabilitation, Dr. Michael Guerra and staff, and CPL Labs.

Pallbearers will be Andrew Lara (son), Andrew Cruz (grandson), Marco Menchaca (nephew), Eddie Menchaca (nephew), Joey Lara (son) and Sean Lara (grandson).

Honorary Pallbearers will be all of Joe's former football and baseball teammates, trainers, and managers from Little League through professional.

Rosary will be at 6:00 PM Tuesday, May 30th at Grimes Funeral Chapel.

Mass will be at 9:00AM Wednesday May 31st at Notre Dame Catholic Church. Interment will follow at Guadalupe Cemetery.

Funeral arrangements are entrusted to Grimes Funeral Chapels of Kerrville.



Obituary Provided By:



www.grimesfuneralchapels.com
info@grimesfuneralchapels.com
830-257-4544