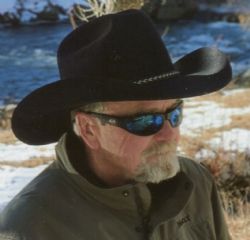 Curtis Franklin Jones
8/14/1955 - 9/4/2023
Curtis Franklin Jones, 68, passed from this life and was fully restored with his Savior on Monday, September 4, 2023 at his home in Kerrville, TX following a brief illness.

Curtis was born on August 14, 1955 at Gary Air Force Base in San Marcos, TX. He was predeceased by his parents Catherine and Billy B. Jones, sister Lisa, granddaughters Ava and Chloe Jones, grandparents Charles and Rosemary Davis, Roy and Cleo Jones.

He is survived by his wife of 49 years, Terri, sons Cody (Kerrville, TX) and Dustin (Houston TX), grandsons Taylor and Ryder, brother Brad and Janet Jones (Wimberly TX), sister-in-law Sherri and Buddy Reynolds (Kyle, TX), and numerous nieces, nephews, aunts, uncles, and cousins.

A lifelong Texan, Curtis grew up in Oak Hill, TX, but spent most of his adult life in Houston and Bellville, TX. He and Terri moved to Kerrville, TX in 2018 to be closer to family and close friends.

Above all else, Curtis was a devoted husband, father, and grandfather. His family always came first in his life and is reflected in their undeniable respect and adoration of "Chief", as he was lovingly called.

His other lifelong passions included being outdoors. Whether hunting, fishing, breeding and riding his favorite cutting horses, raising and racing quarter horses, or spending free time working on the ranch, Curtis was always committed and enthusiastic.

Curtis was the quintessential entrepreneur, and successfully started 11 businesses throughout his career. He led and impacted the lives of so many through his endeavors and is held dear by his former employees and customers.

Curtis, a lifelong cowboy, was an active volunteer and Director of the Houston Livestock Show and Rodeo since 1988. He also enjoyed his 24 year association as a member of the Tejas Vaqueros, amassing an impressive collection of prize belt buckles.

For those wishing to honor Curtis's memory, the family requests donations be made in his name to Peterson Hospice, Peterson Home Care, Kerrville, TX, or any other charity of your choice.

A Celebration of Life will be held at 5 pm, Saturday, September 16, 2023, at Vista Oaks Event Center, 8192 East Highway 290, Fredericksburg, TX 78624, to honor and memorialize Curtis Jones and a life well lived.

Attire: Gentlemen – cowboy casual. Ladies – afternoon casual.

Hotels and B&B's readily available in Fredericksburg TX.


Obituary Provided By:



www.grimesfuneralchapels.com
info@grimesfuneralchapels.com
830-257-4544