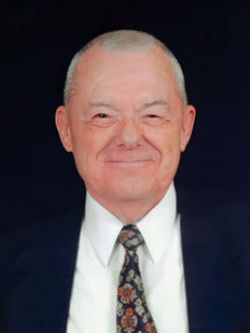 Stan Cullison
2/1/1938 - 9/7/2023
Paul Stanford Cullison, 85, of Kerrville, Texas, passed away on September 7, 2023 in Kerrville, Texas. He was born in Sperry, Oklahoma to Herbert and Opal Cullison on February 1, 1938. He married Linda Ivy on September 10, 1956.

He graduated from the University of Texas in Austin, Texas. He worked as a licensed CPA for 50 years. He was a member of the Texas Society of CPAs and the American Society of CPAs. He was a deacon at the First Baptist Church of Bellaire in Bellaire, Texas and a current member of Trinity Baptist Church in Kerrville, Texas.

He was preceded in death by his parents, Herbert and Opal Cullison; daughter, Debra Lengefeld; sisters, Linda, Shirley and Janice; and brother, Charles.

He is survived by wife of 67 years, Linda; son Danny; grandsons, Chris Lengefeld and Chase Cullison; granddaughter, Lisa Lengefeld; great-granddaughter, Ashlen Lengefeld; brothers, William and Herbert Cullison; and son-in law Marshall Lengefeld.

Stan was a devoted husband, father, grandfather, and great-grandfather. He was a devout Christian with an extensive church family. He impacted so many with his faith and devotion.

For those wishing to honor Stan's memory, the family requests that donations be made to Trinity Baptist Church in Kerrville, Texas.

A Celebration of Life will be held at 1:00 pm, September 20, 2023 at Trinity Baptist Church, 800 Jackson Rd., Kerrville, Texas, to honor the memory of Stan.


Obituary Provided By:



www.grimesfuneralchapels.com
info@grimesfuneralchapels.com
830-257-4544