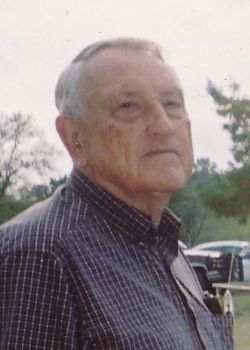 Travis Gordon Keese


2/10/1932 - 9/7/2023
Travis Gordon Keese, 91, of Kerrville, went home to be with the Lord on Thursday, September 7, 2023 at Peterson Regional Medical Center, Kerrville.

He was born in Lyons, Texas on February 10, 1932, to David Alwyn and Mable (Davenport) Keese as their 5th child. He was raised in Somerville, TX and graduated from Somerville High School in 1949, attended Blinn Junior College and received his Bachelor of Fine Arts degree from University of Houston.

His lifelong ambition was to become an artist. Through the Army, he was able to spend 28 months in Germany, which allowed him to see firsthand the great art treasures of Europe.

He then returned to Somerville for a few years painting and seeking the style most suited for him and in 1963, he became staff artist for the Houston Museum of Natural Science and Burke Baker Planetarium which proved very challenging and aroused such varying interests as Astronomy and Botany which turned his style of painting back to stronger realism.

By 1970 he was devoting full-time work to his Wildlife painting which made him famous. His work is shown in galleries throughout the state and is in several collections.

Besides his Art, Travis loved family history and was a devoted reader of books and the Bible. He was a devout Christian and loved his church family.

Travis married Betty Holt in April 1960 in Dallas. They produced three children.

He is survived by his beautiful wife of 63 years, Betty; two wonderful daughters, Becky (Glen) Smith of San Antonio and Kathy (Stanley) Meyr of Corpus Christi; and special daughter-in-law, Daphne Keese of Wichita, KS. Also surviving are five grandchildren whom he adored, Matthew, Emily and Tyler Meyr, and Joshua and Jacob Keese.

Preceding Travis in death was his beloved son, Thomas David Keese; his parents; his two sisters; and two brothers.

Visitation will be held at 9:30 a.m., Saturday September 9, 2023 at Grimes Funeral Chapels. Service will commence at 10:30 a.m., also at Grimes with Todd Reichert officiating.

A graveside service will be held at 2 p.m., Sunday, September 10, 2023 at Oak Lawn Cemetery, Somerville, TX.

Honorary pallbearers will be Joshua Keese, Jacob Keese, Matthew Meyr, Tyler Meyr, Nolan Zuber and Caleb Thomas.

The family wishes to extend their sincere appreciation to Dr. Nathanial Sanderson and Dr. Ralph Fritzch, who Travis held in highest regard.

Memorials in his honor may be sent to Live Oak church of Christ, 'Building fund'. P.O. Box 290883, Kerrville, TX 78029.

He will be greatly missed by so many and always had a smile and the kindest demeanor about him. He left quite a legacy. Rest in peace dear sweet man.


Obituary Provided By:



www.grimesfuneralchapels.com
info@grimesfuneralchapels.com
830-257-4544