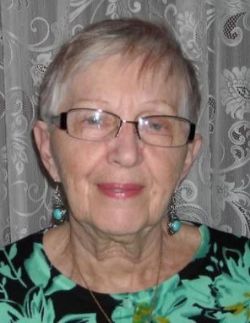 Geraldine "Jerry" Kruzel
8/30/2023
Geraldine "Jerry" Kruzel (née Maurisak) of Kerrville, TX, left us at age 86 on August 30, 2023.

Jerry was the life of the party, and enjoyed big gatherings and being surrounded by family and friends. She put her special spin on cooking, decorating, fashion, and owning a deli. Jerry spent her later years in the sunny warmth of Texas.

Jerry is survived by her daughter Judi Umbdenstock, her brother Ted Maurisak, and her many grandchildren and great-grandchildren. Jerry was a beloved aunt and cousin, and a dear friend.

She is preceded in death by her husband John Kruzel, her daughter Janice McIntire, her son Tim Kruzel, and her brother Hank Maurisak.

A private memorial will be held to honor Jerry's life.

Please send your heartfelt messages to Grimes Funeral Chapels, 728 Jefferson Street, Kerrville, TX 78028.

Obituary Provided By:



www.grimesfuneralchapels.com
info@grimesfuneralchapels.com
830-257-4544