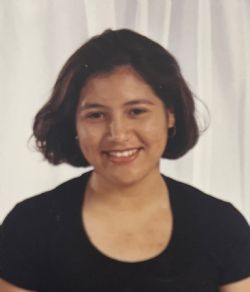 Lillian "Lilly" Palafox-Ramirez
8/24/1980 - 9/14/2023
Lillian "Lilly" Azeneth Palafox-Ramirez gained her wings and went to walk with the angels on September 14, 2023, at the age of 43.

Lilly was an exceptional wife and mother, caring daughter, sister and friend. She devoted her life to her three girls, always happy to be the central figure in their lives. Anyone who knew them knew that she was a star in their eyes, and that's all that mattered to her. She will be terribly missed.

Lilly was preceded in death by her paternal grandparents, Clemente Palafox Martinez and Esperanza Rodriguez Nava; her maternal grandmother, Mercedes Treviño; great-grandfather, Pablo Treviño; her mother-in-law, Consuelo Ramirez; and aunt, Rosario Bustamente.

She is survived by her loving husband of 20 years, Juan A. Ramirez; daughters, Jillian A. Ramirez, Leilah C. Ramirez and Emma R. Ramirez; parents, Maria Dolores and Clemente Palafox; brothers, Eric (Nohemi) Oliva, Clemente Palafox V, Andres (Celina A.) Palafox and Lionel Palafox; and numerous family, nieces and nephews.

A memorial service will be held to honor her life at 2 p.m., Monday, September 18, 2023 at Grimes Funeral Chapels, 728 Jefferson St., Kerrville, TX 78028.




Obituary Provided By:



www.grimesfuneralchapels.com
info@grimesfuneralchapels.com
830-257-4544