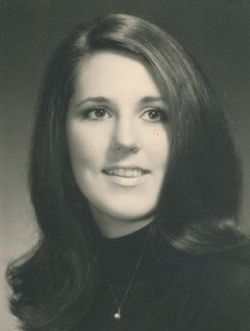 Gayle Frauenberger
9/21/1951 - 9/13/2023
Richeanne "Gayle" Frauenberger, 71, of Kerrville, TX, passed away on September 13, 2023 at her home. She was born on September 21, 1951 in Gardena, CA to Richard Leon Frauenberger and Frances Jeanne Campbell Frauenberger.

Gayle had many accomplishments throughout her life. One of her biggest was traveling across the world in her 20s.

Gayle received her Bachelor of Arts degree from San Diego State University, a Master's of Science in Educational Counseling from National University, as well as completed training in Reiki Plus Natural Healing.

Gayle was a teacher. She counseled many but specialized in helping veterans and women of domestic violence. She was a writer and even published her own book.

Gayle stood up for herself and all she believed in.

She was a master gardener and cherished her time she spent planting.

Gayle is preceded in death by her parents.

She is survived by her son, Justin Low Uriah and special caretaker, Carol Brothers.

Gayle might not have known but she made a difference, she mattered, and she was loved.

Obituary Provided By:



www.grimesfuneralchapels.com
info@grimesfuneralchapels.com
830-257-4544