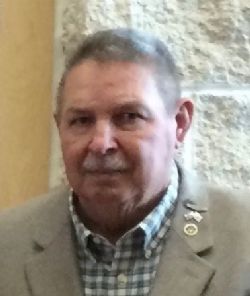 Graveside
Oakrest Cemetery
337 Orchard Park Blvd
Medina, TX 78055
Monday, September 6, 2021
10:00 am
Map & Directions


Send Flowers
Oak Rest Cemetery
337 Orchard Park Blvd
Medina, TX 78055
Map & Directions


Send Flowers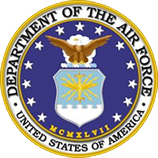 Richard Lee Keese

of Medina, TX
September 17, 1944 - September 1, 2021
---
Richard Lee Keese, 76, of Medina, passed away Wednesday, September 1, 2021 in Kerrville. He was born September 17, 1944 in Kerrville to Howell Keese and Stella Henderson Keese, the second of four children.

Richard graduated from Kerrville Tivy High School in 1962. After school, he enlisted in the US Air Force. During his enlistment, he served in Southeast Asia as a radar operator.

He started his career in the oil and gas industry and used his GI Bill to graduate college from Sul Ross in 1970 with a BS in Business Administration.

He met his wife Sherrie while in college and they were married in Monahans, Texas on January 3rd, 1970. They were blessed to add their two sons, Hal and John, to this union. The birth of their two grandsons, Call and Cord, added more joy.

Richard served fourteen years in the Texas National Guard. He retired from the oil and gas industry in 2015. He also served Bandera County as Precinct 3 Commissioner for three terms, a total of 12 years.

Richard is survived by his wife, Sherrie of 50 plus years of Medina; his oldest son, Howell (Hal) Keese of Medina; and his youngest son, John Keese and his wife Angie of LaVernia; his grandsons, Call and Cord Keese of La Vernia; brother, Keith Keese and sister, Karen Keese, both of Medina; father-in-law, John E. Miller Sr. of Bandera; brother-in-law, John (Jay) Miller Jr. and wife Patricia of Pipe Creek; and many nieces and nephews.

He was preceded in death by his parents, Howell and Stella Keese; his brother, Orville Keese; and his mother-in-law, Peggy B Miller.

Funeral services are scheduled for 10:00 am Monday, September 6th, at Oak Rest Cemetery in Medina.

Pallbearers are Tom Carpenter, David Rees, Henry Hubble, Jamie Bocock, Neal Keiser, and Andy Lautzenheiser. Honorary pallbearers are John (Jay) E Miller Jr., Bob Bocock and Allen Stieler.

In lieu of flowers, the family requests memorials be given to Peterson Hospice of Kerrville, Medina Library, or Medina First Baptist Church.


19 Condolence(s)

James & Shirley Baker
Douglas, WY
Sunday, September 5, 2021
We are sending our sympathy and prayers.

Elinor Vandergriff
Medina, TX
Saturday, September 4, 2021
Sherrie, I am so sorry for your loss. May God give you peace, comfort and understanding as you go through this difficult journey. Elinor

Gene & Elaine Snell
Medina, TX
Saturday, September 4, 2021
May God grant you and family strength, comfort,
and peace for the days ahead. With our heartfelt
sympathy.

James A Moore Sr
Rockport, TX
Friday, September 3, 2021
Richard was a dear cousin 4 years my senior. I followed him all my life and visited him and Sherry a few times over the years. We had many discussions and solved many world problems together. I will miss him very much but know he is in a better place. I will cherish the memories and wish him God's speed. For his family, please accept my shared grief and may God grant you comfort during this time.

Jim

Sandra Lear Trull
Beech Island, SC
Friday, September 3, 2021
So sorry for your loss. I remember the good times we had when we younger and go to visit Aunt Stella and Uncle Hal. My prayers are with you. Love 💕

Debbie and Dennis Toby
Wichita Falls, TX
Friday, September 3, 2021
PRAYERS TO ALL

Mike and Nancy Craddock
Rocksprings, TX
Thursday, September 2, 2021
We are so sorry for your loss. May God hold each of you close and help you to smile on happy memories.

Susie Hyatt
Abilene, TX
Thursday, September 2, 2021
So sorry for y'all's loss. Prayers for all.

Katrina Keese-Gotschall
Albuquerque, NM
Thursday, September 2, 2021
Sending our deepest condolences.
I have many fond memories of Uncle Richard showing us
around Elam Creek. I am please my husband, Neil, got
to meet him on several occasions. The two of them
thoroughly enjoyed talking about Uncle Richard's early
military adventures. Thinking of Sherrie, John & Hal
throughout this difficult time.
Love,
The Gotschalls
(Richards great niece)

Rick Ingram
Trinidad, TX
Thursday, September 2, 2021
Prayers, condolences and thoughts for Sherrie and family. May God's peace, comfort and love surround you.

Jay and Robin Hill
Brenham, TX
Thursday, September 2, 2021
So sorry for your loss. We have all of you in our prayers.

Larry Turley
Kerrville, TX
Thursday, September 2, 2021
My condolences to Richard's family, no words can express the grief a family faces.
I was a classmate of his.

Bruce and Inez Timmons
San Antonio, TX
Thursday, September 2, 2021
Our deepest sympathy to the family, you all are in
our prayers.

Bob and Danelle Bocock
Hunt, TX
Thursday, September 2, 2021
My Pal of 68 years, as kids we explored every cave and fishing hole the Guadalupe offered from Lynx haven to Panther Creek. Loose in the woods searching for mysteries, reptiles to arrowheads so long ago. Memories of an
old man, a lifetime, I am going to miss you Richard. See ya soon. Bob



Jim & Pat Harvey
Medina, TX
Thursday, September 2, 2021
Rest in peace my friend...

LaNita Balko
Wickett, TX
Thursday, September 2, 2021
My prayer is that God will comfort you as only He can.
LaNita

Robert B Ierien
La Vernia, TX
Wednesday, September 1, 2021
John and family,
Ernestine and I have you in our thoughts and prayers. It is our hope and prayer that God will grant you all the Strength to carry on, the Peace that comes with understanding, and finally the Joy that comes from many fond memories.
Bob and Ernestine Ierien La Vernia

Patsy Cates-Sherman
Hunt, TX
Wednesday, September 1, 2021
My heart and prayers goes out to all those affected by his loss. His Spirit lives on among his family and friends.

Star Love,
Patsy Cates-Sherman

Glenda Greeson
Kerrville, TX
Wednesday, September 1, 2021
So sorry to hear about Richard. My prayers are with you all.May the Loryou.
Peace be with ya'll