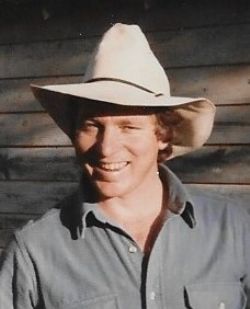 Memorial Service
Grimes Funeral Chapels-Kerrville
728 Jefferson St.
Kerrville, TX 78028
Thursday, September 16, 2021
10:00 AM
Map & Directions


Send Flowers
Roddy Glenn Martin
of Kerrville, TX
April 16, 1955 - September 6, 2021
---
Roddy Glenn Martin, 66, of Kerrville, passed away on September 6, 2021 in Kerrville. He was born in Abilene to Sunshine and Bob Martin on April 16, 1955. He married Stephanie Martin on March 8, 1985 in Kerrville.

He went to school at Mac Arthur High School. Accomplishments after were Martin's Mobile Wash, South Tx Powerwash and Striping, South Tx Traffic Products, Sealcoat Specialists LLC, and many other entrepreneur endeavors.

Roddy was preceded in death by Sunshine and Bob Martin, Wint Martin, Bobby Jr. Martin, Debbie Russell.

Survivors include Stephanie Martin, Cheryl Martin, Kelcy and Charlie Tremper, Montana and Jenny Martin, Melvin Martin, Susie Huffman, Abbey Tremper, Olivia Martin, Kenzie Tremper, Grady Martin, & Hattie Martin.

Memorial services will be held at 10 am on Thursday September 16th at Grimes Funeral Home with Brother Jeffers officiating.


11 Condolence(s)

Jane Kneece
Myrtle beach, SC
Tuesday, September 14, 2021
Roddy. RIP my friend. You are missed.

David & Teela Jones
Celina, TX
Thursday, September 9, 2021
Praying for our Lord to wrap His arms around all of you
& provide comfort as only He can. Our love & prayers are with you.
Love, David & Teela Jones

Carolyn Michalec
Kerrville Texas,
Thursday, September 9, 2021
Stephenie so sorry to hear about Roddy our condolences an prayers go out to you an your family

Jeffrey Brown
Seattle, WA
Thursday, September 9, 2021
I'll never forget all the great times we shared. Love you hot rod!

Sorry your son and I used to bug you for little Chevron cars and Everytime I hear Hank Williams Jr I will remember you! I'm sorry I can't be there to see you off. I'm certain that there's a v
Beautiful spot in heaven for you uncle Roddy.

Vickory Sutton
San Antonio, TX
Thursday, September 9, 2021
Our condolences to the Martin family. Roddy was a kind and thoughtful man. He will be remembered as a great friend. We were blessed to know him.

Debi Nielsen, Benny and Laci Smith
Kerrville, TX
Thursday, September 9, 2021
So very sorry. Our thoughts and prayers are with you all.

Cheryl and Charlie Bierschwale
Kerrville, TX
Wednesday, September 8, 2021
Saddened by the news of Roddy passing. We always enjoyed having Roddy as a customer and friend. He kept us laughing with all his fun stories! May you rest in peace! Blessing and prayers for the family!

Cindy Gregory
Kerrville, TX
Wednesday, September 8, 2021
So sorry for your loss, my condolences to the family.

Kenneth Thompson
FREDERICKSBRG, TX
Wednesday, September 8, 2021
May the lord shine upon you and give you peace hot rod. Going to miss you roddy we traveled down lot roads together now you can listen to all the hank jr you want and watch all NASCAR. Rest in peace Hot Rod till we meet again God Bless you. Prayers to Montana,Kelsey,Stephine and family

Danny Rankin
Haslet, TX
Wednesday, September 8, 2021
I am so sorry for the loss of Roddy.
He was a very good friend and we will miss him.


LeAnn Herndon Bruton
PIPE CREEK, TX
Tuesday, September 7, 2021
You are in our prayers.

LeAnn and Lauren