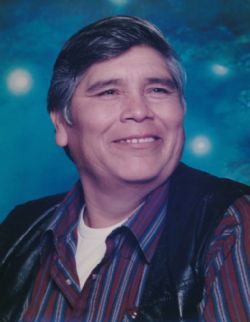 Visitation
Grimes Funeral Chapels-Kerrville
728 Jefferson St.
Kerrville, TX 78028
Monday, September 13, 2021
5:00 - 7:00 PM
Map & Directions


Send Flowers
Funeral Service
Grimes Funeral Chapels-Kerrville
728 Jefferson St.
Kerrville, TX 78028
Monday, September 13, 2021
7:00 PM
Map & Directions


Send Flowers
Alejandro De La Rosa
of Ingram, TX
June 5, 1956 - September 10, 2021
---
Services for Alejandro De La Rosa, 65, of Ingram, who passed away Friday, September 10, 2021 at his residence, will held at 7 PM, Monday, September 13, 2021 at Grimes Funeral Chapels officiated by Pastor Carmelo Servin. A visitation will be held prior to the service from 5-7 PM. Funeral arrangements are entrusted to Grimes Funeral Chapels of Kerrville.

3 Condolence(s)

Vikki Lozano
Kerrville, TX
Tuesday, September 14, 2021
My deepest condolences to your wife and family. Although we did not know each other personally, you leave a legacy of love, compassion and caring apparent and instilled in the daughter you raised. Rest now among the Angels in God's arms.

Becky Lewis (margie and rudy Rocha's daughter)
Kerrville, TX
Monday, September 13, 2021
ok my first temperance and condolences weren't finished
my prayers and thoughts are with y'all I was always impressed
how his children could translate for him from spanish
to english , he always rode around on his lawnmower
and always had big smile on his face anyway just share and keep
memories going.

Becky Lewis ( margie and Rudy Rocha's daughter
Kerrville, TX
Monday, September 13, 2021
Words never help at times like this We got a new Angel
in Heaven and he will still have his wings spread to
protect y'all. Share some memories about him he will
be missed by all my prayers are with you all. I'll start withmemorurs of Ale a co