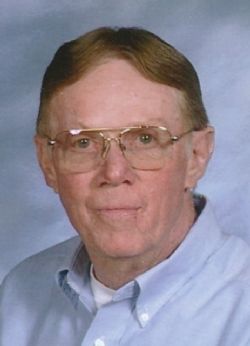 Funeral Service
Hill Country Veteran Center
411 Meadowview Ln.
Kerrville, TX 78028
Thursday, October 7, 2021
10:30 AM
Map & Directions


Send Flowers
Fort Sam Houston National Cemetery
1520 Harry Wurzabach Rd.
San Antonio, TX 78209
Map & Directions


Send Flowers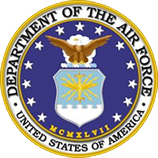 Ron Fuller

of Kerrville, TX
October 11, 1946 - October 3, 2021
---
Ron Fuller, age 74, of Kerrville, TX, passed away on Sunday, October 3, 2021. He was born in Denver to Jim and Millie Fuller, and raised in Littleton, CO.

He is a Vietnam Veteran and received the bronze star for heroism. Ron worked at Lockheed as an electrical technician in Palmdale, CA. He married Janet Hoagland in 1971 and just celebrated their 50th anniversary. Ron enjoyed volunteering at Meals on Wheels.

He was preceded in death by his parents; brother, Gary; and grandson, Christopher Rankin.

Survived by wife, Janet; two sons, Mike (and Mariah) of Craig, CO and Jon (Sara) of Paso Robles, CA; five grandchildren; and two great-grandchildren.

Funeral services will be at Hill Country Veteran Center at 411 Meadowview Lane on Thursday, October 7, 2021 at 10:30 AM with Pastor K. Dwight Foster officiating. Reception to follow, catered by Cartwheels. Burial will be at Ft. Sam Houston in San Antonio.

Memorials may be given to Hill Country Veteran Center, Peterson Hospice or Meals on Wheels.

The family wishes to extend sincere thanks to all at Peterson Hospice for the excellent care Ron received.

2 Condolence(s)

Bill West
Thermopolis, WY
Thursday, October 7, 2021
My heart felt condolences go out to Janet and her family. Ron was more than a friend. He worked very closely with my father and late wife at Lockheed. He was my neighbor and very good friend. Ron always had some of that Colorado Koolaide in his hind pocket and shared a kindship of sorts. I know My late wife Myrtle will be waiting to welcome him into Heaven. He will always have a friend in us. I know the grief of loosing a loved one. I am very sorry for your loss.

Bethanie Miller
Kerrville, TX
Tuesday, October 5, 2021
Ron and his wife volunteered at Meals on Wheels. I enjoyed seeing Ron and Janet weekly. Ron would share stories about his life in the military, his kids and his grandkids. Ron was a sweet and caring man. Ron will be missed by so many. My thoughts and prayers go out to Janet and family.


Bethanie Miller
Kerrville, Meals on Wheels