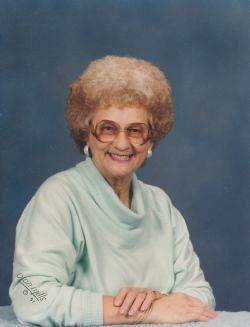 Visitation
Grimes Funeral Chapels
728 Jefferson St.
Kerrville, TX 78028
Wednesday, October 13, 2021
5:00 - 7:00 PM
Map & Directions


Send Flowers
Funeral Service
Grimes Funeral Chapels
728 Jefferson St.
Kerrville, TX 78028
Thursday, October 14, 2021
11:00 AM
Map & Directions


Send Flowers
Roxey V. Sweat
of Hunt, TX
January 16, 1929 - October 6, 2021
---
Roxey V. Sweat of Hunt, Texas, passed away peacefully at home surrounded by her loved ones on Wednesday, October 6, 2021. Roxey was born to Weymon Joseph and Mary Elizabeth (Plunkett) Head in January 1929 in Commerce, Texas.

In her youth, Roxey worked on the family farm. She could often be found reading a book while driving the wagons or picking corn. Her love of books led her to attend college until she met her future husband.

In May 1948, Roxey married David Ray Oliver Sweat in Greenville, Texas. While Ray learned the construction trade, Roxey ran an in-home day care. Ray and Roxey moved the family to Hunt, Texas in August 1972 and started Ray Sweet Homes. Roxey had a strong will and taught herself bookkeeping and maintained the financials for Ray Sweet Homes, The Hunt Methodist Church and others. Roxey also served as Trustee and Tutor for the Hunt Elementary School.

Her hobbies and pass-times included Cub Scout Den Mother (where she taught fishing and crafts in addition to the normal scout activities), bowling (where she and her team placed in many state championships), bridge, jigsaw puzzles, reading and her favorite activity...playing slot machines at the casino.

Roxey is preceded in death by her parents, husband, sons Harold Ray and Mark Alan Sweat, sister Gwen Warren, brother Weymon Joseph Head Jr. and granddaughter Vonda Sweat.

Surviving Roxey are her two daughters Carol June Sweat and Maria Ann Grieser (Rick), foster son Billy Williamson, daughter-in-law Barbara Glick, grandchildren Jennifer Bolton (Jon), Eric, Craig, H.R. (Sena), Denton (Vanessa), Hunter Sweat, step-grandchildren Ali Fisk and Jenny McCarthy (Sean), great-grandchildren Ethan, Emily, H.R. III, Booker, Grant Sweat, Hannah Rodriquez and sisters Weyma Jo Blackshear, Maribeth Bryant, Elizabeth Treadway and pet dog "Unstable Sable."

Mom/mamaw ... as the last ray of light closes on your face, know that we love you and will miss you.

Visitation will be from 5-7 PM, Wednesday, October 13, 2021 at Grimes Funeral Chapels.

Services will be at 11:00 am, Thursday, October 14, 2021 at Grimes Funeral Chapels officiated by Chris Christopherson.

A special thank you to Embrace Hospice (Penny and Hailey) and Encompass Hospice (Janette, Mariah and Carolina) for your loving care.

In lieu of flowers, donations may be made to Christian Assistance Ministry (CAM).

Funeral arrangements are entrusted to Grimes Funeral Chapels.

1 Condolence(s)

Dolly Coldwell
Center point, TX
Thursday, October 7, 2021
Praying for the family during this difficult time.
Roxey was such a great wife, mom and grandmother!