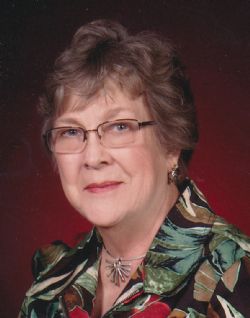 Memorial Service
First United Methodist Church
321 Thompson Dr.
Kerrville, TX 78028
Saturday, January 15, 2022
11:00 AM
Map & Directions


Send Flowers
Anita Lucille Godbold Cox Carlisle
of Ingram, TX
December 13, 1939 - December 31, 2021
---
Anita Godbold Cox Carlisle, 82, a 5th Generation Texan of Ingram, Texas, passed away on December 31, 2021 at her home. She was born in Leakey, Texas to Carlton Hubbard and Ona Bee Taylor Godbold on December 13, 1939. She married her High School Sweetheart 35 years later, Herman Clinton Carlisle, on September 2, 1995 in Kerrville, Texas.

Anita went to The Leakey School; attended the University of Texas; and graduated from Sul Ross State University.

Anita went on to serve her community for 38 years in the KISD as an Elementary and Upper Elementary Teacher, majority of those spent at Tom Daniels Elementary, being part of the first group of teachers at the school. The highlights of her volunteerism included: FUMC Kerrville, CASA, Habitat for Humanity, and Salvation Army.

She is preceded in death by her parents and husband. Those left to honor and cherish her memory include: daughter, Kelly Cox Anderson (Todd) and granddaughter, Caitlyn Anderson Borden (David); son, Bradley Cox; step-children, K. Irene "Renee" Stone (Steve), Herman Clinton Carlisle Jr. (Lynda) and step-grandchildren, Somer Stone Adkins (Randy) and their daughter River LaRee Adkins, Matthew Stone, Tyrel Stone (Leeza), Christopher Wes Carlisle, Haylee Reagen Carlisle; sisters, Shirley Godbold Fowlkes Stevenson, Connie Godbold Cates, Pamela Godbold Poitevent (Donnie); nieces and nephews, Susan Fowlkes Caton, Carlton Fowlkes (Trisha), Sheryl Patterson Wilson (Jim), Charles Cates (Maureen), Taylor Poitevent (Dawn), Trevor Poitevent (Rici); adopted-by-love "daughter", Sally Sager and adopted-by-love "grandchildren", Haily Trujillo, Jazmyn Trujillo, Josiah Gomez, Johnny Aleman.

Memorial Services will be held at Kerrville First United Methodist Church on Saturday, January 15, 2022 at 11:00 AM, with Donna Magee officiating.

Memorials may be given to Kerrville First United Methodist Church or The Kathleen Cailloux Humane Society of Kerrville.

The Family would like to extend their sincerest thanks to Sally Sager, her caregiver for the past five years, who has become part of the family and Hill Country Memorial Hospice.

Condolences may be sent to www.grimesfuneralchapels.com.

Funeral arrangements are entrusted to Grimes Funeral Chapels of Kerrville.


4 Condolence(s)

Paul & Eleanor Toops
Kerrville, TX
Friday, January 14, 2022
Our thoughts and prayers are with you during this difficult time.

BJ Sanders
Missouri City, TX
Saturday, January 8, 2022
My condolences to you and your family. There are no words to express the lost of a mom. But keep the memories close and smile each time you think of her. She will always be with you. God bless you.

Sheila Large Robbins
Centennial, CO
Wednesday, January 5, 2022
I was sorry to hear of the passing of Nita. She was my first cousin and I always thought she was a great lady. My prayers are with the family.

Bob Reeves
Kerrville, TX
Tuesday, January 4, 2022
Kelly,

I am so sorry for your loss. I look back on our days growing up on Milton Street. Your Mom was very special to all of us.

Bob