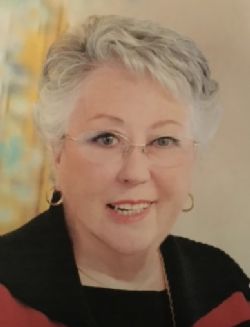 Memorial Service
Grimes Funeral Chapels
728 Jefferson St.
Kerrville, TX 78028
Saturday, January 29, 2022
10 AM
Map & Directions


Send Flowers
Shirley Ann Barth
of Kerrville, TX
July 30, 1932 - January 11, 2022
---
Shirley Barth, 89, of Kerrville, passed away peacefully on her terms on January 11, 2022 in Kerrville. She was born in San Antonio to Floyd and Lorraine Burr on July 30, 1932. She married Ray Barth on August 18, 1950 in San Antonio and they were married for 56 years.

Shirley worked in many areas throughout her life. She and her husband were in the oil and gas industry while living in Houston and Galveston until they retired. Shirley was on the City Council of Jamaica Beach, Texas early in her first retirement. She went on to retire again and went into the exotic ranching business in La Grange, Texas. After retiring a third time, she moved to Kerrville where she continued to be involved in the community with the local Republican Party chapter and local Republican Women's chapter. She also volunteered for the local Pregnancy Resource Center.

Shirley was preceded by her parents; her husband, Ray; and her son, Jerry Barth.

Survivors include her daughter, Jana Barth McDermott and husband David; her sister, Betty Burger; six grandchildren, Travis McDermott, Clayton McDermott, John Ruch, Adam Ruch, Matthew Barth and Abigail Barth White. She is also survived by ten great-grandchildren.

A memorial service will be held 10 AM, Saturday, January 29, 2022 at Grimes Funeral Chapels in Kerrville. A private family gathering and interment will be at a future date.

Shirley cared deeply about families and children and memorials may be given to the Kerrville Pregnancy Resource Center and St. Jude Children's Research Hospital.



1 Condolence(s)

Noel Way
Kerrville, TX
Thursday, January 13, 2022
Our thoughts and prayers are with you!