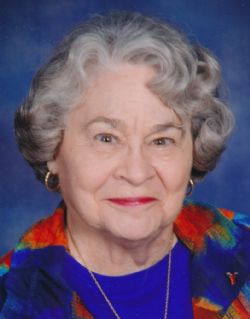 Visitation
Grimes Funeral Chapels
728 Jefferson St.
Kerrville, TX 78028
Wednesday, January 19, 2022
4-6 PM
Map & Directions


Send Flowers
Committal Service
Grimes Funeral Chapels
728 Jefferson St.
Kerrville, TX 78028
Thursday, January 20, 2022
10 AM
Map & Directions

Memorial Service
St. Peter's Episcopal Church
320 St. Peter Street
Kerrville, TX 78028
Thursday, January 20, 2022
11 AM
Map & Directions


Send Flowers
Helen Loree Dew Eisaman
of Kerrville, TX
April 11, 1940 - January 13, 2022
---
Helen Loree Dew Eisaman passed into her heavenly home, Thursday, January 13, 2022. She was surrounded by family and friends in her home.

Helen was born April 11, 1940 in Houston, Texas. She was the third daughter born to M.L. and Bobby Dew.

She is survived by her son, Scott and wife Tami; sisters, Dana Stewart (Boerne), Mary Worthington (Stephenville), Jan Cook (Kerrville) and Susan Hale (San Antonio); and many nieces and nephews.

Helen graduated from Brownsville High School, University of Texas, Austin, and earned a Master's degree from UTSA. She taught English thirty years at Tivy High School and several years at Alamo Jr. College.

She served as a Girl Scout Leader for her daughter, Loree Anne's troop, and was on the board of the Kerr County Scouting Association. Helen helped to negotiate the sale of the Scout House to the H.E.B. Foundation. Proceeds from that sale funded many local charitable organizations.

Helen was an active member of St. Peter's Episcopal Church where she sang in the choir and served as a Team Captain for the Altar Guild.

Visitation will be held from 4-6 PM, Wednesday, January 19, 2022 at Grimes Funeral Chapels.

Due to weather, the committal service will be held at Grimes Funeral Chapels on Thursday, January 20, 2022 at 10 AM in the visitation rooms with the memorial service to follow at 11 AM, Thursday, January 20, 2022 at St. Peter's Episcopal Church. Burial will be private.

The family wishes to thank Debbie Foster of Peterson Hospice, Sylvia Garza of Right at Home Hill Country, and Dr. Rebecca Barrington of Texas Oncology for their expertise and their loving care.

Thank you, Helen Eisaman, for the love you showed your family, the love for learning you demonstrated to your many students, and the love you showed your Kerrville community. You will be sorely missed.

15 Condolence(s)

Cheryl Bierschwale
Kerrville, TX
Tuesday, January 18, 2022
What a Blessing you were to all the staff and students at Tivy!! I consider myself very fortunate to teach with you!! You were just phenomenal with your students who respected you in all ways! I know my son loved having you for is teacher!! I loved having you correct my notes I would post for the Christmas party!! It looked like the red sea afterward. We laughed about that!! RIP Helen.

Stephen Gabitzsch
Lady Lake, FL
Tuesday, January 18, 2022
Mrs. Eisaman what a true friend you meant to me. It was a pleasure to know you and the the times we spent with you and the Brownsville Group. She gave us a send off card to Florida on Sept.9th on our final meeting before our move. May you R.I.P. Thank you for the memories!

Graham Gabitzsch
Lady Lake, FL
Tuesday, January 18, 2022
Helen was a truly wonderful person. I knew her from Brownsville High School and met up again with her when I retired and moved to Kerrville. The Brownsville Group would meet once a month at a local restaurant which Helen organized. I last saw her on September 9, 2021 when she gave me and my son a send-off luncheon before we moved to Florida. She will be greatly missed by all who knew her.

Elena Resendez Zorola
Santa Monica, CA
Monday, January 17, 2022
I met Helen in 3rd grade in Los Ebanos Elementary in Brownsville. She was very helpful to me in dealing with my problem of not being able to see the board. Thanks to her and Betty Pate, they talked to Mrs. Denton so she would allow me to sit at the teacher's desk to see the board. I have always remembered that through BHS and on. Luckily, I was able to thank her at one of the Class reunions. My condolences to Helen's family. She was an awesome woman!

Teresa Booth
Ingram, TX
Monday, January 17, 2022
I taught math, she taught English, but our friendship reached across the divide. She touched so many lives and was one of the most devoted teacher I ever met. Godspeed Mrs. Eisaman…you made a difference.

Tamara Cross
Las Colinas, TX
Monday, January 17, 2022
Mrs Eisaman was a wonderful teacher. She loved
her students and pushed each one of them to do their
very best. She encouraged each student to have integrity
both in and out of her classroom.
She demanded excellence and would accept
nothing less. She cared about her students and her
Colleagues she will be missed but not forgotten,





Priscilla Abbott
Victoria, TX
Monday, January 17, 2022
It was with great sadness that I read of Helen's death. We were friends beginning in 2nd grade in Brownsville, and though the years have found us mostly in different countries, I have many memories of happy times at the Dew homes,, especially for church youth fellowship meetings. My love and prayers are with all her family and other loved ones,

Clint Morris
Kerrville, TX
Monday, January 17, 2022
Our beloved friend and a wonderful blessing to our family across generations. Mrs. Eisaman poured her full life into bettering others and preparing them for success. Kerrville is a little less bright without her, but her legacy will be here for decades to come.

Lana Tatsch
Kerrville, TX
Sunday, January 16, 2022
You were one of the most dedicated, articulate and treasured English teachers of my acquaintance. More importantly, you were not just a teacher to my son, Heath; you were his surrogate mother and you kept an eye on him not just throughout the entirety of his high school years but you continued that role while he was in France, throughout his University of Texas years, law school and nursing school. You showed him love as well as made him want to never disappoint you. He treasured those hours spent with you, even when they meant a "Come to Eisaman" meeting. I am so going to miss that Eagle Eye that you kept on him but I am also so glad that you are now seated on the right hand of our Lord and I am secure in the knowledge that your love for my youngest son will continue to cover him as he continues his journey here on earth.

Much, much love for the memories that you have provided our family...

Lana George Tatsch


Cathy Itz
Kerrville, TX
Sunday, January 16, 2022
Dear Family: my heart goes out to you. It was an honor to work with Helen at Tivy High School. She also taught and cared for my daughters. I was blessed by having known her.
Praising God for life. Asking God to bring yiu comfort and peace during this difficult time.

Janis Crowe
Corpus Christi, TX
Saturday, January 15, 2022
It's with much sadness that I learn of Helen's death. My prayers are for those who have been her comforting friends and family. She was a treasured part of BHS memories-not to be forgotten ❣️🙏🙏

Neita Watson Ashley
Medina, TX
Saturday, January 15, 2022
Mrs. Eisaman was a wonderful English teacher. She "gifted" me A Warner's English text which aided me beyond measure in college. I still have that text and think of her spunky non-nonsense, but quick to smile, personality. Blessings to her family. She was one in a million!

Neita Watson Ashley
2nd grade teacher,
Medina, Texas

Paul Gonzales
Dallas, TX
Saturday, January 15, 2022
Scottie,
I am so sorry for the loss of your mother. She was a great teacher I have a Lotta memories and a big inspirator in my life got to high school. She will not be forgotten may she rest in peace.

Penny Light
Denton, TX
Friday, January 14, 2022
Mrs Eisaman was such a good friend to me. She had a daughter Lorre that was my best friend and after she died we remained so close. I'm sorry for her son Scott.

Chana and Allen Johnson
Kerrville, TX
Friday, January 14, 2022
What a treasured friend and colleague Helen was to so many. Our thoughts and prayers are with you all. Our lives were blessed through knowing such a wonderful person.