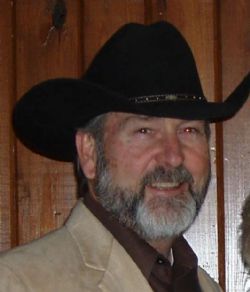 Visitation
Grimes Funeral Chapels
728 Jefferson St.
Kerrville, TX 78028
Friday, July 1, 2022
10-11 AM
Map & Directions


Send Flowers
Funeral Service
Grimes Funeral Chapels
728 Jefferson St.
Kerrville, TX 78028
Friday, July 1, 2022
11:00 AM
Map & Directions


Send Flowers
Garden of Memories Cemetery
3250 Fredericksburg Rd.
Kerrville, TX 78028
Map & Directions


Send Flowers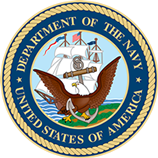 Robert Keith White

of Kerrville, TX
October 24, 1945 - June 27, 2022
---
Robert Keith White of Kerrville passed away peacefully on June 27, 2022 after a brief battle with cancer.

Robert was born on October 24, 1945 in Crystal City, Texas to parents Raymond and Aleta White. Having a father who worked in the oil field, Robert and his family made many places their home during his childhood. Robert graduated from High School in 1964 in Alice, Texas.

In 1966 Robert enlisted in the U.S. Navy where he served for two tours to Vietnam on the U.S.S. St. Paul, during which time he also obtained the title of heavy weight boxing champion of the fleet.

Robert had a keen mind and an entrepreneurial spirit, which lead to many various business ventures including a retail sporting goods store, real estate syndications, an oil field pipe and supply company, oil and gas drilling and operations, and opening the first climate-controlled storage facilities in Kerrville.

Robert married Bonnie Ayres on March 24, 1984 in Tomball, Texas and they resided in the Houston area until 1987 after which they moved to their ranch in Kenney County.

In the early 1990's, Robert and Bonnie fulfilled a call from God to assist with the School of Christ International doing missionary work in Russia, after which Robert continued his missionary service for 17 years in many countries throughout the world. Robert was also active in prison ministry and pastored Victory Temple Church in Kerrville for 16 years. Robert and Bonnie have called Kerrville their home for 24 years.

Robert is preceded in death by his parents Raymond and Aleta, sister Sylvia, brothers Jerry and David, and son Brandon.

Robert is survived by his wife, Bonnie; children Lisa Perez, Whitney Wigdahl and her husband Eric, and Kristin Merritt; grandchildren Alexandria, Aaron, Zoe, Ericka, Hannah and her husband Kelton, Hallie, Braden, Brooklyn, and Eiland and great grandchild Damon; brothers, Pastor Don White and his wife Teresa, and Les White; sisters Sharon and her husband Larry, Beth White, and Judi Gunnels; and numerous nieces, and nephews.

Robert was thankful for all the love and support from his children and family members, his many wonderful friends, and many dear brothers and sisters in Christ.

His final wish was that he would be joined by family and friends in God's heavenly home by making Jesus Christ their Lord and Savior.

Funeral services will be held at Grimes Funeral Chapels on Friday, July 1st at 11:00 a.m. A visitation/viewing will be held from 10 to 11. Burial will be at Garden of Memories Cemetery.

Pallbearers will be Eric Wigdahl, Curt Fell, Braden Beeson, J B White, Les White, and Kelton Bales.


18 Condolence(s)

Susan Harris
Kerrville, TX
Wednesday, July 6, 2022
Dear Bonnie,
You are in our thoughts and prayers.
God keep you close.

Mary Olden
Kerrville, TX
Saturday, July 2, 2022
Dearest Bonnie: What can I say? "Sorry for your loss" doesn't come close to filling the void. But your faith, strength, memories and God's never ending love WILL keep you going. Family and friends will welcome you whenever you need their support, and Robert, who is sitting among the Angels of God right now is smiling down on you with all of his love. Call if you need to talk, and please know that we all care and will miss him too.

Love,
Mary

David Barker
Kerrville, TX
Friday, July 1, 2022
Robert was a good friend and we will miss him. His contribution to the community and the Christian world was remarkable. A man of great faith he traveled the world to help those in need and to provide Christian guidance. Robert had a purpose and he made a difference.

Héctor Maldonado & family
Kerrville, TX
Friday, July 1, 2022
Bonnie
Dios en su infinita grandeza de a usted y su familia pronta resignación por tan lamentable pèrdida, reciban de nuestra familia nuestras más sinceras condolencias oración por Robert Write ( Roberto Blanco)como el me decía
Agradecidos con Dios por coincidir con personas como ustedes en este plano terrenal.
Escuchè

Helen Herd
Kerrville, TX
Friday, July 1, 2022
Dearest Bonnie, my heart is with you today as you bury Robert. You have both been a big part of my life and I will miss Robert's friendship and humor. He had a way of making the difficult seem easy to understand and he was always there when needed. My deepest sympathies go to you and your family, and I pray that God will give you the strength to continue living the life he wanted you to live. With love, Helen







Jan Stutts
Kerrville, TX
Thursday, June 30, 2022
Bonnie my dear friend, condolences to you and your family. My thoughts and prayers are with you. You and Robert had the same wedding date as my husband and I, March 24th. Of course the year was different, 1962.
God Bless You!

Bill & Margie Morgan
Kerrville, TX
Thursday, June 30, 2022
Bonnie, our prayers go out to you and all your family. Robert's death is a loss to you, but also to the citizens of Kerrville. He was a very good and generous man and all the things he was involved in will cause him to be missed by many people other than family.

Gwen Wells
Fredericksburg, TX
Thursday, June 30, 2022
I'll never forget Uncle Robert scaring the waitress with the "dog bone". We laughed, but she was a little unsure. He was a sweet, funny, smart man and I loved him. Love you Aunt Bonnie. We'll all miss him.

Ray & Ann Buck
Kerrville, TX
Thursday, June 30, 2022
May the Prince of Peace comfort you and your family. "Weeping may endure for a night, But a shout of joy comes in the morning." - Psalm 30:5 AMP

Lisa and Ulf
Ljungskile,
Thursday, June 30, 2022
Dear Sister White; our deepest condolences at this time and our thoughts and prayers are with you.

Brother White was a great man of God and a very dear Brother! There are many light and wonderful memories of him coming to our minds at this time.

Love in Christ


Marcy Dunn
Center Point, TX
Thursday, June 30, 2022
Bonnie, Neil and I will continue to keep you and your family in our thoughts and prayers. Sweet Robert will be missed, Marcy Dunn

Carrie Schmerbeck
Center Point, TX
Wednesday, June 29, 2022
I love you Bonnie and Robert and am forever grateful for
the friendship, spiritual guidance, prayers and love you
have personally shown me these last two years. I am praying
for you Bonnie and family!

The Walkers
Mount Pleasant, TX
Wednesday, June 29, 2022
We are thinking about you and praying for you
and your family.

Love you
The Walkers

June A Sights
Mineral Wells, TX
Wednesday, June 29, 2022
So sorry for the loss of this wonderful Godly man. I have known Robert for many years and found him to be smart & loved to joke around with his sisters & all family & friends. My heart goes out to his beautiful wife, Bonnie. But he is now he is truly home. RIP Robert.

James Craft
Kerrville, TX
Wednesday, June 29, 2022
Bonnie & Family. You have my sympathy. What a fine man, but you know that. The Lord's comfort be with you all.

Stephen and Kendra Wood
Uvalde, TX
Wednesday, June 29, 2022
May you feel the comfort of the Lord as he holds you close in this time of sorrow. Prayers are with you all.
Sincerely
Stephen & Kendra Wood

Billy and Pam Janwich
Austin, TX
Tuesday, June 28, 2022
Anchors Away my dear friend Anchors Away!! I am a better person for knowing you, you will be missed!!

Tonia Duffee
Mount Pleasant, TX
Tuesday, June 28, 2022
Bonnie- I am so sorry for your loss. I remember the
first time Robert brought you to First Assembly in
Mt. Pleasant. You two made a beautiful couple. God has
blessed you and Robert. You need to cling to the promise
that you will get to see Robert again. You and your family
are in my prayers.