Visitation
Grimes Funeral Chapels
728 Jefferson St.
Kerrville, TX 78028
Monday, July 18, 2022
1-2 PM
Map & Directions


Send Flowers
Funeral Service
Grimes Funeral Chapels
728 Jefferson St.
Kerrville, TX 78028
Monday, July 18, 2022
2:00 PM
Map & Directions


Send Flowers
Garden of Memories Cemetery
3250 Fredericksburg Rd.
Kerrville, TX 78028
Map & Directions


Send Flowers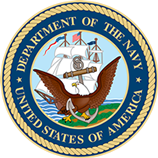 Remus Broussard Sr.

of Kerrville, TX
December 31, 1937 - July 14, 2022
---
Joseph Remus Broussard, 84, of Kerrville, Texas passed on July 14, 2022.

He was preceded in death by his parents, Lothard Broussard and Theresa Moody-Broussard; brothers, Adam Broussard, Earnest Jay Broussard, Dudley Joseph (Joe) Broussard, Alan Roy Broussard, Jessie Roy Broussard; sisters, Eve Broussard, Laura Mae Cane, Norma Jean Chesson, Shirlene Badeaux; and son, Autry Lynn Broussard.

He is survived by his wife of 63 years, Margaret Remschel-Broussard; his son, Joseph Remus Broussard (Dana); daughters, Tandy Broussard and Metiz Walters (Corey); grandchildren, Bryson Wersonske, Braden Wersonske (Amber), Krystin Broussard, Mallory Jalnos (Steven), Kelsey Taylor (Ben), and Colby Broussard; great-grandchildren, Brooke Palmer, Trent Taylor, Rhett Taylor, Charlotte Jalnos, and William Remus Wersonske; his siblings, Jessie James Broussard and Theresa Broussard.

Remus was born in Abbeville, Louisiana at home on December 31, 1937; the fourth born of ten children and oldest living son. At the age of eight, his mother passed in childbirth. At that time, Remus and his siblings were sent to various family members throughout Louisiana. Subjected to a rough childhood, he decided to change his life and enlist in the Navy. At 17, he enlisted and was sent to Great Lakes, Illinois for training. From there, he sailed the Mediterranean on the USS Yellowstone where he was an assistant for the Chaplin, and selected to be the Captain's personal French interpreter using his native language. His military career paved a path for Remus to grow as a person and build a life that he was proud of.

Remus was then sent to Kerrville to further his schooling, but little did he know that it would be the start of a long lasting love. Remus married Margaret Remschel-Broussard in 1958 and they lived together in Kerrville, Texas. They met at a fellowship at their church but did not start a romance right away. The future couple was then set up on a blind date and went to the drive-in movies in August of 1957. They were married in October of 1958 and have been married for 63 years. In the words of Remus, it was the best move he ever made. Together Remus and Margaret raised four children. Remus and Margaret were active members in their community pursuing various social engagements. They were family oriented and enjoyed traveling together as a family to visit Remus' family and to see new places. Remus was also an avid card player. He enjoyed teaching his children and grandchildren many different card games. His house was often filled with laughter and fierce competition when the family got together. Remus was a great friend and was willing to help anybody that needed it. He was a bookkeeper for 14 years and then changed careers to investing, where he shared his knowledge with anyone who needed help. He once told a friend about a good investment. When the friend said he did not have the money to invest, Remus then made the investment for his friend without his knowledge. Once there was a profit, Remus gave his friend the gains. This was one example of many how Remus was willing to help a friend or anyone he could. In true Louisiana fashion, he would give a stranger the shirt off his back and ask for nothing in return. Remus will be greatly missed by his family and all who knew him.

The Broussard family wishes to offer a special thank you to Dr. Rosson, and the nurses and staff at the VA hospital for the attention and compassion that they offered Mr. Broussard during his time of need. In honor of Remus' memory, please consider a donation to a veteran organization.

Services will be held at 2 PM, Monday, July 18, 2022 at Grimes Funeral Chapels, officiated by Rev. John Onstott. Visitation will precede the service from 1-2 PM. Burial will be held at Garden of Memories Cemetery.





3 Condolence(s)

Jim
Dallas, TX
Monday, July 25, 2022
Margaret,

I was so very sorry to learn of Remus' passing.
He was such a great person and liked by all who knew him.
Kay and I will keep you and your family in our prayers.

Dandy

JODI BRUCKEN
OLNEY, IL
Monday, July 18, 2022
Please know our thoughts and prayers are with you all!

Jodi Broussard Brucken

Donna Bueche
Kerrville, TX
Friday, July 15, 2022
Margaret & family, Chip & I offer our deepest sympathy on the passing if Remus. Remus was one of the kindest and most gentle souls that we've had the honor of knowing. His family was everything to him. I remember how his eyes twinkled when he talked about Margaret and how they met and how she was the love of his life. We will never forget this one of a kind loving and kind hearted man.