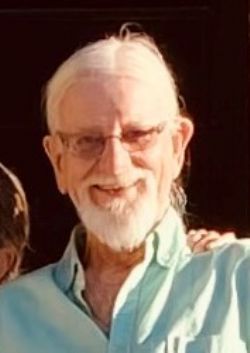 Funeral Service
Cook Walden/Forest Oaks Funeral Home & Memorial Park
6300 West William Cannon Dr.
Austin, TX 78749
Saturday, August 13, 2022
10:00 AM
Map & Directions


Send Flowers
Wayne Milner Fant
of Kerrville, TX,
January 9, 1952 - July 19, 2022
---
Wayne Milner Fant, age 70, born January 9, 1952, in Columbus, Mississippi, passed away suddenly at his home in Kerrville, Texas July 19, 2022. He spent most of his life in Austin, Texas. He recently moved to Kerrville with his beloved wife of 45 years, Lynette Pickens Fant and his daughter, Brooklynn ''Kaigh'' Fant.

Wayne was a graduate of Richard King High School in Corpus Christi, Texas, class of 1970. He attended Del Mar College. He worked for Austin Engineering Company for about 20 years, Haeglin Construction for approximately 20 years, and the City of Austin, Public Works Department as an Construction Inspector where he retired in 2017.

Wayne was a loving father and the best husband a girl could ever hope for. He was loved and respected by most everyone he met. He made friends wherever he went. He loved living in his new Hill Country home. A few days before his death he told his wife, ''I love my life.'' He was an accomplished amateur photographer. He loved taking pictures of wildlife, sunsets and the moon. He was looking forward to imparting his photography expertise to his daughter, Brooklynn ''Kaigh.''

Wayne was preceded in death by his brother, Jeffrey Steven Fant; son, Charles Marshall Fant; mother, Charlotte Wright Fant; and father, William M. Fant M.D.

He is survived by his wife, Lynette Pickens-Fant; daughters, Brooklynn ''Kaigh'' Fant and Emily (Fant) Hamilton; sisters-in-law, Renee Pickens Perez and Mary K. Fant; brother-in-law, Dwight Perez; nieces, Lindsey Perez Airhart (Jared), Evan Perez, Elizabeth Marie Fant; and nephew, Dennis Alan Fant

Funeral Services will be held at 10:00 am on Saturday, August 13, 2022, at the Cook Walden/Forest Oaks Funeral Home and Memorial Park, 6300 West William Cannon Drive, Austin, TX 78749. Deacon Richard Tucker of St. Ignatius Martyr Catholic Church will be officiating

In lieu of flowers, the family would request memorials be sent to Hill Country Youth Ranch, youth-ranch.org, 3522 Junction Hwy., Ingram, TX 78025 or Buck Wild Animal Rescue and Wildlife Rehab, buckwildrescue.org, 279 Lazy Creek Loop, Ingram, TX 78025

The family wishes to extend our sincere gratitude to Nancy Foster and Chris Lee of Kerrville, Kerrville Fire Department, Kerrville Sherriff Department and Johnny Grimes of Grimes Funeral Chapels of Kerrville.

Condolences may be sent at www.grimesfuneralchapels.com.

Funeral arrangements are entrusted to Grimes Funeral Chapels of Kerrville and Cook Walden Forest Oaks Funeral Home and Memorial Park of Austin, Texas.


4 Condolence(s)

Nancy and Raymond Foster
Kerrville, TX
Tuesday, July 26, 2022
When Wayne shared his photos of wildlife, sunrises and landscapes with his neighbors, everyone in this community grew a bit more appreciative of the beauty that surrounds us.

We send send sympathy to all his family. We only knew him since last September, but that was long enough to know he loved his life and surroundings.

Pete Morales
Bastrop, TX
Monday, July 25, 2022
sorry to hear we lost another great guy; I worked with Wayne at Austin Public Works for many years and know he will be missed by his family.

Prudence Meyers
Ft. Myers, FL
Sunday, July 24, 2022
A dear friend
He will be missed.

Larry Morgan
Austin, TX
Sunday, July 24, 2022
I am so sorry to hear the news of Wayne's passing. He was truly a good man and will be missed. My condolences to you Lynette and Brooklyn.