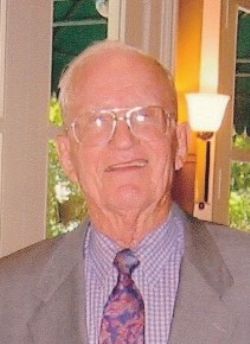 Funeral Service
Grimes Funeral Chapels
728 Jefferson St.
Kerrville, TX 78028
Friday, September 16, 2022
10:00 AM
Map & Directions


Send Flowers
Nichols Cemetery
Ingram, TX 78025


Send Flowers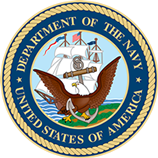 William Stone Moseley

of Kerrville, TX
January 3, 1928 - September 12, 2022
---
Services for William Stone Moseley, 94, who passed away Monday, September 12, 2022 in Kerrville, will be held at 10 AM, Friday, September 16, 2022 at Grimes Funeral Chapels officiated by Kevin Basham. Interment will follow at Nichols Cemetery. Funeral arrangements are entrusted to Grimes Funeral Chapels of Kerrville.

21 Condolence(s)

Barbara Gable
Florence, SC
Saturday, September 24, 2022
Brother Bill was like part of our family. He spent many hours visiting with our family in Medina. He visited my Pop, Willard Barton prior to his death at home and in the nursing home. He came and sat and visited with my Mom, Lola Barton more times than I can count. He was always there for us. I will miss seeing him when we visit but I know he is with our Father in Heaven and we'll see him when we get there. Prayers for his family. We love you Brother Bill.


Mike and Kim Hemann
Fort Worth, TX
Monday, September 19, 2022
What a blessing it was to have met our son-in-law Blake's wonderful Grandpa! He officiated at their beautiful wedding by a creek near Medina. Bill was a very special person, and we know he touched many lives and will be dearly missed. Our thoughts and prayers are with all of his family and friends.

Bill Stegemueller
Medina,
Friday, September 16, 2022
Well done good and faithful servant. Enter into the REST of your FATHER.

Dianna Condry
Bandera, TX
Friday, September 16, 2022
I was so blessed to get to know Brother Bill while working at the First Baptist Church in Bandera. He was an interim pastor for a while there and he always had things to talk about and about how God worked in our lives. I know I will see him in time. Have a blessed time until then Bill.


Gary and Mary Grant
Mineral Springs, AR
Friday, September 16, 2022
We are grandparents of Kelly Hemann-Riley. Kelly is married to Bill's grandson, Blake Riley. Because of Covid, we never got to meet Blake's wonderful grandpa. From reading his guestbook entries, we know him very well. He must have deeply touched many lives. We extend our sympathy to his family and friends.

Linda Coleman Morales
Philadelphia, PA
Friday, September 16, 2022
Uncle Bill was my Mom's (Eula Mae/Scottie) older brother. As a kid, I only saw him at family reunions since my Air Force Family moved around allot. It wasn't until ~ 4 years ago that I got to know Bill and developed a special relationship with him. We both shared a love of God and a love of genealogy. I spent 4 days with Bill in Medina and Brownwood Texas, tracking down our ancestors, telling stories of the family and laughing with joy. He reminded me of a pixie or a leprechaun with a twinkle in his eye and a smile on his face. I learned what a special man of God he was and how he lived to serve God and His flock. My family got to meet Bill when he came to Arlington to oversee the burial of my beloved parents. I am so grateful for the time I had with Bill and that I was able to get to know him as a person. He impacted my life greatly. I am so happy for him that he has joined Lola and Jesus in heaven and I look forward to reconnecting again in the after life. God speed Bill and God bless Bill's family. Linda

Debbie Carter Chastain
Bandera, TX
Friday, September 16, 2022
We are so sorry to hear of Pastor Bill's passing. He was not only a kind man but was there for my parents in 1978 when my little brother was killed in a car wreck. He baptized my mother in the Medina river. Our family will remember him fondly and with gratefulness for his service through many years of our lives.
May the Lord give you comfort during this difficult time.
Debbie Carter Chastain and family

Naomi Headrick
Montgomery, AL
Thursday, September 15, 2022
Brother Bill was pastor to our family in Medina. He celebrated the good times with us and saw us through the loss of loved ones. He always knew what to say during those difficult times. He will be missed in this world, but heaven is rejoicing to have him home!

Carla O'Dell
Bandera, TX
Thursday, September 15, 2022
Always a smile and a prayer for each person he came in contact with. Served with him at FBC Nandera! Incredible outreach man!

Therese Snellgrove
Charlotte, NC
Thursday, September 15, 2022
Uncle Bill was such a beautiful and joyful spirit. He married me and my husband 46 years ago. I loved how he always cared for people. He would call to check up on you and never hung up without praying for both you and your family. His smile would light up a room. What a man of God and a servant of Jesus! I know when he met Jesus, Jesus said "Well done, good and faithful one!" I take comfort in the fact that he and my mom (his sister) are now in Heaven telling jokes, singing songs, and making everyone happy! But I will miss him until I see him there. My thoughts and prayers are with the family as they hold on to the good memories!

Leon & Jerri Goldsmith
Cleveland, TX
Thursday, September 15, 2022
He married us 57years ago. I have many fond memories of brother Mosley and his wife. They used to eat at my parents house in Bear Creek for Sunday dinners prayers for his family.

David and Carla Kelley
Bandera, TX
Thursday, September 15, 2022
Brother Moseley was one of the finest, most gentle and caring man that our family had the pleasure to know. He married so many of our family members and took extra care to make every service personal and center Ed on God. God certainly has a special man in his home in Heaven. He and my Father-in-Law are now up in heaven playing dominoes, telling stories, and and watching down on all of us. We will miss him terribly, but know where he lives!

Winfred &Edith Newton Kyle
Cleveland, TX
Wednesday, September 14, 2022
Bro. Bill married us at Bear Creek Baptist Church in 1967. He and Ms. Lola and each of the children hold a special place in our hearts. We love you all.

Lisa Britt Shope
Frisco, TX
Wednesday, September 14, 2022
What a blessing Bro Bill was to my family. He was my pastor for many years, then officiated the weddings of my sister, Kim, my brother, Mike and myself. He also officiated the funerals for my sister, my mom and my dad. He is family to me and I'm so thankful God placed him in Medina so many years ago. What a wonderful reunion, up in heaven, that is happening right now. Thank you to his family for sharing him and Lola with us for so many years. My prayers are with you.

Linda, Ryan & Colt Whitworth
Lubbock, TX
Wednesday, September 14, 2022
We miss you so much Papaw 🥺❤️

Elaine Snell
Medina, TX
Wednesday, September 14, 2022
Brother Bill was a precious, kind, loving , gentle man who blessed many lives. He was gracious and kind aiding me and my family through many trying times in our lives. He taught many the ways of our Lord.

Etta Sutton
Fredericksburg, TX
Wednesday, September 14, 2022
Condolences to the family. Brother Bill was a very caring man. He took care of most of my family's services.

Jackie Doyle
Medina Tx,
Wednesday, September 14, 2022
Bro. Bill was such a treasure to my family..he married 2 of my sons and we were so blessed that he was able to do both my parents funerals..the Doyle and Hubble families were truly blessed to know him..I know hes with Jesus now...

Jeanette Williams-Maxey
San Antonio, TX
Wednesday, September 14, 2022
Brother Bill was so loved by our family. My grandmother, Lola Barton, thought the world of him and he spoke at her funeral in 2016. He is no doubt getting to hug Christ at this moment and we will all see him again someday! I want to thank his family for sharing such a wonderful man with our family. You are in my thoughts and prayers!

LaNita S. Balko
Wickett, TX
Wednesday, September 14, 2022
Bro. Moseley was a dear man of God. He was a blessing to us during the over 20 years my husband pastored FBC in Medina.

Sheila Freeman
Brownwood, TX
Tuesday, September 13, 2022
Sending prayers. One of my most favorite person in this world. He touched my life and I am forever blessed knowing him.