Visitation
Grimes Funeral Chapels
728 Jefferson St.
Kerrville, TX 78028
Tuesday, September 20, 2022
7-9 PM
Map & Directions


Send Flowers
Funeral Service
St. Peter's Episcopal Church
320 St. Peter Street
Kerrville, TX 78028
Wednesday, September 21, 2022
11:00 AM
Map & Directions

Graveside Services
Ft. Sam Houston National Cemetery
1520 Harry Wurzbach
San Antonio, TX 78209
Thursday, September 22, 2022
10:30 AM
Map & Directions


Send Flowers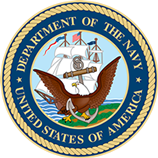 Chester "Chet" Whatley

of Ingram, TX
May 30, 1940 - September 17, 2022
---
Chester B. Whatley, age 82, passed away peacefully, surrounded by family on Saturday, September 17, 2022. He was born May 30, 1940 in Houston, Texas to Thelma Whatley and later adopted by Adam Whatley. He is married to the love of his life, Alice Whatley of Kerrville, Texas. He is survived by Alice; as well as his sons, Darrell Whatley and wife Patsy of Austin; Adam Whatley and wife Wendy of Escondido, California; John Whatley and wife Patricia of Round Rock; and daughter, Linda Matthews and husband Gary of Prosper, Texas. He is also survived by 10 grandchildren and 6 great grandchildren.

He was preceded in death by his mother and father, Adam and Thelma Whatley and brother Wayne Whatley.

At the age of 18, Chet enlisted in the Navy. He valued his service highly and attained the rank of Senior Chief Petty Officer, as a Sonarman on numerous fast-attack submarines and surface craft (listed below) for 20 years.

After retiring from the Navy, he moved to Kerrville, Texas with Alice and bought Durrin's Dry Cleaners in 1989. He and Alice successfully grew their dry cleaning business throughout the hill country until retiring and selling the company.

He enjoyed traveling with his friends and considered himself a world traveler with too many countries to list here. He enjoyed hunting, fishing, and flying. He even held a Commercial Instrument License and was very proud to be a pilot.

He served as a baseball coach and Scout leader as he was raising his kids.

He was Chairman of the Legislative Committee for the Southwest Dry Cleaners Association and President of the San Antonio Dry Cleaners Association. He was also a long-time member of the Kerrville Lions Club and served on the Board of Directors. He was awarded Businessman of The Year by the Kerrville Chamber of Commerce and Best Boss by the Kerrville Daily Times. He was even a long time member of Ducks Unlimited.

Chet will be missed by not only his family, but many close friends.

Visitation will be held from 7-9 PM, Tuesday, September 20, 2022 at Grimes Funeral Chapels.

Services will be held at 11 AM, Wednesday, September 21, 2022 at St. Peter's Episcopal Church, officiated by The Rev. Mike Wheeler, followed by a reception in Tucker Hall.

Graveside services, with military honors, will be held at 10:30 AM, Thursday, September 22, 2022 at Ft. Sam Houston National Cemetery in San Antonio.

In lieu of flowers, please considering donating in Chet's memory to the Texas Lions Camp (P.O. Box 290247, Kerrville, TX 78029) or St. Peter's Episcopal Church (320 St. Peter Street, Kerrville, TX 78028).

Chet Whatley served at the following duty stations:
• NTC San Diego: April 1959 to June 1959
• ASW School San Diego: June 1959 to December 1959
• USS Ingersoll (DD-652): January 1960 to December 1961
• ASW School San Diego: January 1962 to February 1963
• USS Leary (DDR-879): March 1963 to September 1963
• USS Sierra (AD-18): September 1963 to December 1963
• USN Submarine Base New London, CT: December 1963 to February 1964
• FLT Sonar School Key West: February 1964 to June 1964
• USS Barb (SSN-595): September 1964 to March 1965
• USS Tiru (SS-416): March 1965 to June 1965
• NAV School Norfolk, VA: September 1965 to October 1965
• FLT Sonar School Key West: October 1965 to March 1969
• Naval Station Newport Rhode Island: March 1969 to June 1969
• USS Hawkbill (SSN-666): July 1969 to October 1969
• USS Pintado (SSN-672): October 1969 to June 1972
• Nav Sub Pearl Harbor: July 1972 to June 1976
• Com Sub Squadron 3: July 1976 to July 1978



5 Condolence(s)

WILLIAM A. DENTON
DENISON, TX
Friday, September 23, 2022
Sister Alice our sincerest sympathy and deeply and prayers for you with the loss of this great man whom you brought into and shared with our family; always!

Amber Quiroz & Robert Quiroz and the kids
Baytown, TX
Wednesday, September 21, 2022
Aunt Alice we send are prayers to you we lost a amazing great uncle may god keep his loving arms around you I'm so sorry for your loss I love you very much sending hugs and love too you 🙏💜

David D. Stephens
Cedar Park, TX
Tuesday, September 20, 2022
Gone from sight but, never from our hearts.

Rest easy in peace my friend.

Sally James
Ingram, TX
Monday, September 19, 2022
We love Chet and and are so heartbroken to hear of his passing. We will miss him dearly.

Fred and Jane Washington
Kerrville, TX
Monday, September 19, 2022
Dear Alice, we send our most heartfelt condolences in your loss. Chet was a wonderful person, it was an honor to have known him.
Fred and Jane