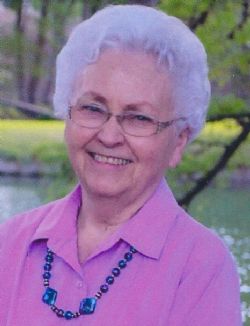 Funeral Service
Grimes Funeral Chapels
728 Jefferson St.
Kerrville, TX 78028
Friday, September 23, 2022
2:00 PM
Map & Directions


Send Flowers
Marjorie Ruth Anderson
of Kerrville, TX
August 6, 1934 - September 20, 2022
---
Marjorie Ruth Anderson, 88, passed away on September 20, 2022 in Kerrville, TX. She was born in El Campo, TX, to Ben and Marie Wootton on August 6, 1934. She was married to Donald Erwin Anderson for 63 years.

She went to school in Knippa, TX, graduating at 16 years of age.

Marjorie was a homemaker, gardener, amazing cook, seamstress and talented artist. She was a devout Christian and active in the Church of Christ.

Marjorie was preceded in death by her beloved husband, Donald Erwin Anderson and son, Donald Erwin Anderson Jr.

Survivors include sister, Peggy Sullivan; daughter-in-law, Cody Anderson; daughter, Connie Cannon, son-in-law, Durward Cannon; daughter, Cathy Wallis, son-in-law, Dennis Wallis; and son, Richard Anderson. She has 7 grandchildren and 17 great-grandchildren.

Funeral services will be Friday, September 23, 2022 at 2 PM at Grimes Funeral Chapels in Kerrville.

The family wishes to extend our sincere thanks to all of her Christian friends at the Live Oak Church of Christ for their steadfast support.


2 Condolence(s)

Janna McDaniel
, AR
Tuesday, September 20, 2022
Cathy, please accept my deepest condolences for the loss of your mother My prayers are with you.
Josh and Janna, sending my sympathies for the loss of your grandmother. They are so special.

Hazel shuford
Kerrville, TX
Tuesday, September 20, 2022
Marjorie was a wonderful person. She will be missed by many. May her family find comfort in God that she loved.