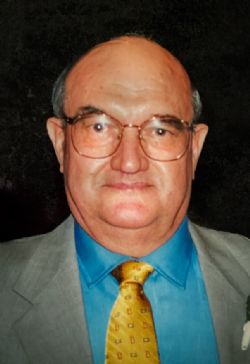 Graveside Services
Oak Rest Cemetery
Medina, TX
Thursday, September 22, 2022
2:00 PM


Send Flowers
Thomas J. Atkins Sr.
of Kerrville, TX
July 29, 1935 - September 19, 2022
---
Thomas J. Atkins Sr. passed away on September 19, 2022 in Kerrville, TX. He was born in Pocahontas, AR to Thomas Atkins and Elizabeth Frangenberg Atkins on July 29, 1935. He married his loving wife, Virginia Mae McClelland Atkins, on February 5, 1955 in Wichita, KS.

Tom was a newspaper man for 47 years with the Wichita Beacon, Denver Post and he ended his career as the Director of Newspaper Production at the LA Times. He was an avid deep sea fisherman and deer hunter for many years.

Tom was preceded in death by his parents; 3 sisters; and his beloved son, Thomas J. Atkins Jr.

He's survived by his wife, Virginia; daughter-in-law, Shonda Atkins; and grandchildren, Emily Atkins, TJ Atkins, and Lacy Atkins.

A graveside service will be held at Oak Rest Cemetery in Medina, TX on September 22, 2022 at 2 pm with Pastor Bob Thayer of Odessa Bible Church officiating.

Memorials may be given to Peterson Hospice in Kerrville, TX or Odessa Bible Church in Odessa, TX.

The family wishes to extend our sincere thanks to his caregivers Kathy, Christina, Julie, and Brandy with Caring Seniors and the Peterson Hospice nurses who cared for him in his final days.