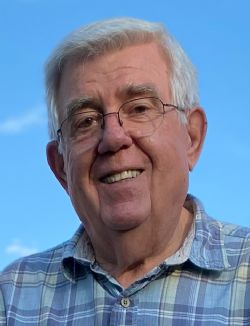 Graveside Services
Garden of Memories Cemetery
3250 Fredericksburg Rd.
Kerrville, TX 78028
Saturday, September 24, 2022
11:00 AM
Map & Directions


Send Flowers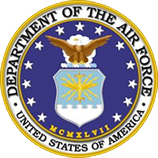 Jon Carl Wolfmueller

of Kerrville, TX
July 26, 1945 - September 21, 2022
---
Jon Carl Wolfmueller passed away Sept. 21, 2022 at the age of 77. Jon was born July 26, 1945 in Santa Monica, Calif., to Charlotte Bach Wolfmueller and Albert Charles Wolfmueller. Jon grew up in Kerrville and was a 1963 graduate of Tivy High School and a 1965 graduate of Schreiner Institute before attending Texas Tech University.

After serving four years in the U.S. Air Force during the Vietnam War era in Alaska, Jon returned home to Kerrville and took over his dad's clothing store on Earl Garrett Street. Shortly after returning home, Jon met Sandy Hayes and the couple married on June 23, 1973.

In 1989, Jon and Sandy purchased the historic Pampell's antiques and soda fountain. Four years later, they opened Wolfmueller's Books, which they operated in downtown Kerrville until their retirement in 2021.

Dedicated to serving Kerrville and Kerr County, Jon served on the Sid Peterson Hospital Board of Directors for 15 years and eight years as a Kerrville Planning and Zoning Commission member. He was also on the board of directors of the Kerrville Area Chamber of Commerce and Young Men's Breakfast Club.

Jon was preceded in death by his sons Eric and Jeff. He is survived by his wife of 49 years, Sandy, his twin sons Kurt and Karl (Karla) and grandchildren Holly, Heidi and Korbin. He is survived by his brother, Chuck (Allenda) of Grants Pass, Ore., sisters Joan Miller (Jim) of Kerrville and Jean Weber of Kerrville, brother-in-law Randy Hayes of Porter, Texas, and numerous nieces, nephews and cousins.

Graveside services will be at 11 a.m. on Saturday, Sept. 24, at Garden of Memories Cemetery, 3250 Fredericksburg Road in Kerrville. Jon's nephew Rev. Bryan Wolfmueller will officiate the service.

Memorials may be made to Purple Songs Can Fly, 2455 Dunstan Rd. No. 513, Houston, Texas, 77005 or to a charity of one's choice.

14 Condolence(s)

Frances Egan Woolsey
Kerrville, TX
Wednesday, October 5, 2022
Oh Sandy, Kathy just let me know. I am so sorry for your loss. You and Jon were anchors for me growing up, and then after my mom died. Kerrville never felt the same, but when I came into the bookstore, it warmed my heart to see you both so much. So much love to you.

Kathy Egan Dowdy
Austin, TX
Tuesday, October 4, 2022
I am so sorry to hear of Jon's passing. Sandy, my thoughts and love go out to you. I thank you and Jon so much for everything you did for me. You both were important to me growing up, giving me my first jobs, working with you and your sons. Jon was so kind and loving. Take care and my deepest sympathies, Kathy

Marty Crocker
Kerrville/ Hunt, TX
Friday, September 30, 2022
I had the privilege to work for Jon when I
move to Kerrville in1977. He was always
friendly and helpful to all of his customers.
One of the first things that l noticed about him
was that l had never known anyone that had
more friends than Jon. If a stranger walked into
the men's store, when he walked out, he or
she walked out as a friend of Jon.
He will be missed by many, many friends.
May God bless his family and all of his friends.


Joyce Spence
Kerrville, TX
Thursday, September 29, 2022
Sandy…just learned of Jon's passing and wanted to extend my sympathy to you and the family. I always liked and respected Jon for his his wit and personality. Jon will be missed by all who knew him. Blessings to you and yours.

Kristi Wallace
Kerrville, TX
Thursday, September 29, 2022
I'm very sorry to hear of Mr, Wolfmueller's passing. I loved that little book store, I found many of random titles before there was Amazon. :) I wish nothing but the best for your family. Rest in peace.

Ken and Loraine Wilson
Kerrville, TX
Tuesday, September 27, 2022
Jon and Sandy Wolfmueller were the pillars of historic downtown Kerrville for decades. They made a success of every business they operated: men's clothing, new and used books, and the re-use of an historic drugstore with lunch counter.
Jon will be missed.

Charles Boutin
Fredericksburg, TX
Saturday, September 24, 2022
God bless Sandy and the family. I'm very sorry to hear this. The Wolfmuellers were a large part of my young life. I was on Goat Creek Rd yesterday thinking of when we would go swimming in their pool. My deepest condolences to the family. Thanks for so many great memories. ❤️ Sincerely Charlie B.

Rebecca Dozier Holloway
Cathedral City, CA
Saturday, September 24, 2022
After reading about Jon's death, his bright, friendly smile came to mind. He was always ready for a quick chat or to willingly answer a question from a customer. Whether Jon and Sandy knew it or not, they were touchstones in our town. My heartfelt condolences to Sandy and all the Wolfmuellers. May God comfort you.

Donna Brewton
Mountain Home, TX
Saturday, September 24, 2022
Recalling Jon's dad & my dad, David Brewton, were friends and that makes for good memories of Kerrville in the 50's & 60's. It's a blessing to have been reared in a town made up of the likes of the Wolfmueller family. My condolences for the whole family and especially Sandy. 💙💙💙💙 Donna Brewton

Pendleton
Bandera, TX
Friday, September 23, 2022
In all the 60 plus years that I knew Jon, I never encountered anyone who had a negative thing to say about him. He was my friend and although he got a head start down that road that we all must travel, he won't be forgotten.


Albert
Port Neches, TX
Friday, September 23, 2022
My prayers for Mr. Wolfmueller's family. It's been years since I lived in the area but I have many wonderful books and fond memories of my time in their store and the gracious help they always offered.

Becky Bauer Rodarte
dana point, CA
Thursday, September 22, 2022
To Sandy and Family,
I am so sorry to read about Jon's passing. The Wolfmueller family is such a wonderful memoray of my growing up in Kerrville. May you be surround by God's love and filled with His strength. Prayers and love to each of you.


Douglas and Phyllis Garey
Ingram, TX
Thursday, September 22, 2022
Dear Sandy and family. You know how
much we love you. Jon was such a precious
person to so many. We will never forget
how he ( and you) welcomed us in friendship
and with that special humor. We are sorry
we will not be able to attend his service, as
we would want to be there for you. Prayers for
all of you as you grieve. Love Doug and Phyllis


Benno J Bauer Jr
Houston, TX
Thursday, September 22, 2022
When Chuck text me last evening at 8:43 PM about his brother passing, just an hour +- before I was in shock. I have known the brothers since early childhood, with us growing up together at Zion Lutheran, along with my sister Bonnie. I worked in high school next to Wolfmueller's where I spent a lot of time with Jon and Mr Wolfmueller. There was a certain place they sat, right behind the cash register with their feet up against the counter. Kerrville was special in those years with the downtown being intact. It was a time of social connectivity, great conversations and the Post Office across from Wolfmueller's and Reiffert's Hardware the gathering place for community connection. Jon and Sandy were there for me in the mid 80's with me going through the throngs of a divorce. We spent many an evening together in their living room, which will never be forgotten. Mr. and Mrs. Wolfmueller we're special to me, as will are their sons. May the LORD comfort each as only HE can. Each is individual and God knows how to minister to each, knowing their hearts, better than they know themselves. Hugs and love to the each of you, especially you Sandy.