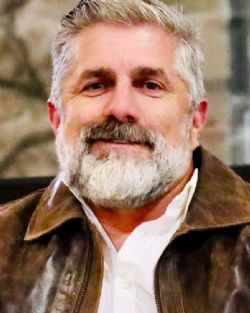 Visitation
Cross Kingdom
3044 Junction Hwy
Kerrville, TX 78028
Friday, November 11, 2022
4:00-6:30 PM
Map & Directions


Send Flowers
Funeral Service
Cross Kingdom
3044 Junction Hwy
Kerrville, TX 78028
Saturday, November 12, 2022
11:00 AM
Map & Directions


Send Flowers
Hunt Japonica Cemetery
Hunt, TX


Send Flowers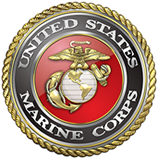 Kenneth Wayne Eixman

of Ingram, TX
March 29, 1967 - November 6, 2022
---
Kenneth Wayne Eixman, of Alvin, passed away on November 6th, 2022, in Hunt, Texas. He was born in Houston to Mary and Fritz Eixman on March 29th 1967. He married Deanna Eixman on January 3rd, 1998, in Freeport, Texas.

Ken went to Alvin High School. He worked for UPS for over 27 years and James Avery as a craftsman for over 5 years. He was a veteran of the Desert Storm War and served in the Marines from 1990-1995. He served as a board member in his church communities at Cross Kingdom and Freeport First Assembly. He was a volunteer firefighter at the Hunt Fire Department. He was a talented artist and craftsman. He had an extraordinary mind; there wasn't anything that he couldn't build or figure out. He gave relentlessly and always put his family, friends and community before himself. He loved the Lord and served him wholeheartedly for his 55 years on earth.

Ken was preceded in death by his father, Fritz Eixman; and father-in-law, W.A. Brinkmeyer.

Survivors include his wife and best friend, Deanna Eixman; son, Kade Eixman; daughters, Stacie Andrews, Lauren Andrews and Victoria Leija; brother, John Eixman (wife Kim); sister, Lucy Eixman Cox; mother, Mary Eixman; mother-in-law, Aleene Brinkmeyer; best friends, Bill Nichols (wife Trina) and Sean Palin (wife Debra); and many nieces and nephews.

Visitation will be at 4:00pm on Friday, November 11th, 2022, at Cross Kingdom Church in Ingram, Texas.

Funeral services will be held at 11:00am on Saturday, November 12th, 2022, at Cross Kingdom Church in Ingram with Pastor Justin Carpenter officiating. Cross Kingdom Church is located at 3044 Junction Hwy.

A private burial with family will be held at Japonica Cemetery in Hunt, TX.

Pallbearers will be John Eixman, Bill Nichols, Shawn Palin, Philip Brinkmeyer, Alan Brinkmeyer, Darwin Brinkmeyer, Christopher Ballew, Frank Mocerino, Paul Arredondo and John Woodson.

Flowers and cards may be sent to the Cross Kingdom Church Office at 3170 Junction Hwy W-3 Ingram, TX 78028. Donations to help cover funeral costs and expenses can be sent via venmo to @Kenneth-Eixman.

The family wishes to extend our sincere thanks to those that have supported us during this difficult time; our neighbors, BB and Haley Lehrmann, Nic and Breanna Mocio; The leadership team at Cross Kingdom Church; the Woodshop and General Maintenance Department at James Avery.



5 Condolence(s)

Tiffany Wollam
Oyster creek, TX
Monday, November 28, 2022
Deanna my condolences to you and your family.




Tonya Duncan
Kerrville, TX
Friday, November 11, 2022
Prayers, love, hugs and thoughts for all of you!

Mike Cramer
Pearland, TX
Wednesday, November 9, 2022
Deanna, Family and friends, I am so sorry for your loss. Julie and I send our prayers and condolences to you. I was lucky enough to have spent time with Ken during his UPS days. I was privileged enough experience his life and dedication to his job, his family and his friends. He set the example in every endeavor that required his effort. So proud of his service to his country and his job. May God bestow his Grace on all of you. Heaven gains a true defender life's warrior.

Gerald Montieth
Alvin, TX
Wednesday, November 9, 2022
I am sorry for your loss. Kenneth was a wonderful friend during my high school years.

SHAWN C SCHULTZ
Mesquite, TX
Wednesday, November 9, 2022
In shock in hearing that Ken has passed away. I was privileged enough to know Ken and his wife Deanna and the Brinkmeyers while I lived in Freeport, Texas for 5 years back in the late 90's. We all attended Freeport 1st Assembly and Ken and his family and extended family was nothing but great to myself and my brother while we were there. Hate that Ken is no longer with us here on Earth, but will be such a homecoming to see him again in Heaven when we get there.