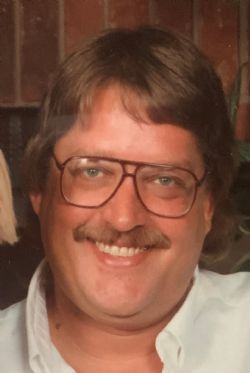 Visitation
Grimes Funeral Chapels
728 Jefferson St.
Kerrville, TX 78028
Friday, November 25, 2022
2:00 PM
Map & Directions


Send Flowers
Harry Brace Gordon IV
of Kerrville, TX
July 24, 1953 - November 12, 2022
---
Harry Brace Gordon IV, 69 years of age, of Kerrville, passed away November 12, 2022 in Kerrville.

He was born in San Antonio to Sara and Harry B. Gordon III. He graduated from Lamar High School in Houston. Harry was an executive chef in Austin, until his retirement.

Harry was a very loving father to his daughter, Sara Christine, and loving brother to his two sisters, Sally Gordon Gunn and Tina Gordon. He also had three grandchildren, Antonio, Roland and Rowdy Brace; one nephew, Johnathan Meadows; and one niece, Blakely Ottmers.

Visitation will be held at Grimes Funeral Chapels, beginning at 2 PM on Friday, November 25, 2022.


3 Condolence(s)

Dawn Houseal
Fredericksburg, TX
Wednesday, November 23, 2022
So sad to hear our big teddy bear Harry has passed. So very sorry for your loss Gordon family. I just remember laughter, kindness, hugs, and always an out poring of love from Harry. May he Rest In Peace. And sending love and hugs to Sara, Sally and family. The Phillips Sisters are just so sad for his passing. But so grateful we had the chance to know him. ❤️Dawn Phillips Houseal

Carol Bindseil
FBG, TX
Wednesday, November 23, 2022
I am so saddened to hear of Harry's passing. Prayers for the family. RIP my friend!

Zip and Karen Zimmerman
Willow city, TX
Wednesday, November 23, 2022
Prayers to the family in this time of sorrow so sorry for your loss RIP OLE FRIEND