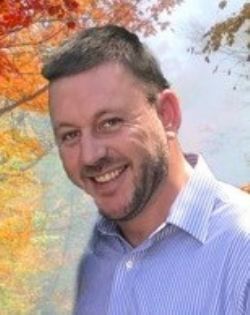 Memorial Services
Impact Christian Fellowship
2031 Goat Creek Rd.
Kerrville, TX 78028
Friday, November 18, 2022
11:00 AM
Map & Directions

Graveside Services
Oak Hill Cemetery
Smithville, TX
Saturday, November 19, 2022
12:00 PM


Send Flowers
Lee Umstead
of Kerrville, TX
January 28, 1976 - November 13, 2022
---
Justin Lee Umstead, age 46, of Kerrville, went to be with His Lord on Sunday morning, November 13, 2022. He was born in Richmond, VA on January 28, 1976, to Pamela and David Umstead.

Lee graduated from Chesterfield County Public Schools in Virginia. His grade school reputation as "class clown" followed him. He excelled in a career in retail and personnel management. At age 29, he responded to the call of Jesus and declared Him to be the Lord of his life.

He was preceded in death by his grandparents, Nancy and Harris Umstead of Orange City, FL, and Mary Louise and Robert Douglas of LaGrange, TX; his father, David Umstead of Kerrville; and his older brother, Scott Umstead of Pineville, LA. Surviving are his mother, Pamela Umstead of Kerrville, and extended family.

He leaves behind many friends around the country based on his passions for live music, most any sport played with a ball, and hiking and tent camping. He was an excellent cook who enjoyed exploring new dishes and flavor combinations, and he took great pleasure in preparing food to serve to others. Landscape photography was a hobby that fascinated him. He was especially compassionate toward those with extra challenges because of life experiences with his brother Scott, who was disabled. He wasn't quite finished with all the things he wanted to do on Earth, but the prospect of Heaven gave him great peace, joy, comfort, and confidence in his final days. The day before his departure, he saw "the great cloud of witnesses" preparing for his arrival! He claimed the promise in Philippians 1:6: "Being confident of this, that He who began a great work in you will carry it on to completion until the day of Christ Jesus."

A memorial service will be held at 11 AM, Friday, November 18, 2022 at Impact Christian Fellowship in Kerrville. Burial will take place at Oak Hill Cemetery in Smithville, TX at 12 Noon, Saturday, November 19, 2022.

Memorials may be given to Impact Christian Fellowship (ImpactKerr.com).


3 Condolence(s)

Beverly aden
Spring, TX
Friday, November 18, 2022
Dear Pam- my prayers continue for your peace. Lee was an amazing young man. I remember the first time I met him on the campus of ATCOT and his smile was as infectious as it was bright and genuine. While we are so sad with his passing, I know Heaven got a lot brighter. Much love!

Paul & Jaydean Urban
Harper, TX
Thursday, November 17, 2022
Our deepest sympathy. Please know you are in our thoughts and prayers.

May His peace surround and comfort you

Lois Shaw
Kerrville, TX
Thursday, November 17, 2022
My sincere condolences to the Family.
You are in My Prayers.

Blessings,
Lois Shaw