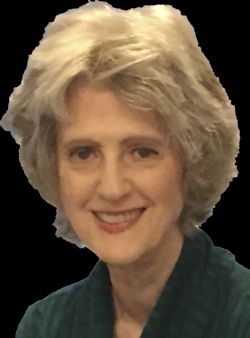 Celebration of Life
First Baptist Church
625 Washington St.
Kerrville, TX 78028
Wednesday, November 23, 2022
10:00 AM
Map & Directions


Send Flowers
Renee Franseé Griffin
of Ingram, TX
September 28, 1948 - November 19, 2022
---
Renee Franseé Griffin's life was lived as a song of praise to the Lord. Born in Brownwood, Texas on September 28, 1948, she was the daughter of Gabriel Franseé, a music minister and talented violinist and Mildred Ramey Franseé, a talented artist and musician. Her childhood home was full of love for Jesus, music, and the friendship of her two sisters, Cherie and Michelle.

Renee graduated from Houston Baptist University in 1970, majoring in Piano and Music Education. She felt called to offer her gifts as a conduit for others to come to know and love God.

She began work as a teacher, leading elementary music classes, which she did with zeal. Her quick wit and humor won her many friends. In her twenties, she helped found the band, Sounds of the Spirit, with four friends. The group toured churches across the United States and Europe sharing their passion for Jesus.

In 1977, Renee met her husband of 45 years, James Griffin, while participating in a home Bible study group. They were married six months later and eventually had two sons, Jeremiah and David Griffin, who both became ministers.

For over four decades, Renee used her gifts serving as pianist and orchestra director for multiple Houston-area churches and, most recently, First Baptist Kerrville. She leaves behind her husband James, two sons, and their families, including five grandchildren - James, Bayrd, Sam, Larkin, and Caleb - her sisters, and countless friends.

All are invited to First Baptist Church, Kerrville, for a celebration of her life on Wednesday, November 23 at 10 AM.


4 Condolence(s)

Sharon Dearing Baxley
Temple, TX
Tuesday, November 22, 2022
Sweet and fun Renee'—-she was a fellow suite mate 1967-68 at Houston Baptist, and a fellow music major. She radiated the love of Christ and of music. She made a positive impression on all around her, and her music talent was a gift from God and to God.
Blessings, peace, and comfort to her family and loved ones. She is praising God in the heavenly symphony and cathedral of angels.

Fred and Sherry Burrow
Holland, OH
Tuesday, November 22, 2022
So many great memories of our time at FBC Kerrville doing music with the talented Renee! Her sweet spirit, wit and wisdom blessed many lives including ours. Ours prayers continue for her family. We will make music again together around God's Throne! ❤️

Charles and Kay Mathews
Weddington, NC
Monday, November 21, 2022
To Jim and family
Renee has run her race and now she is enjoying the fruits of her ministry. We will remember you and the boys in our prayers. Charles and Kay and Melody

Ken & Lisa Shockley
Tomball, TX
Monday, November 21, 2022
So sorry for the loss of sweet Renee. Our prayers for your family