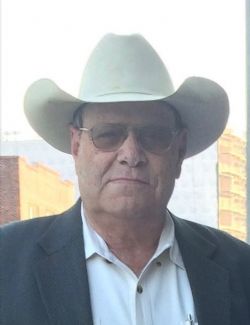 Memorial Service
Grimes Funeral Chapels
728 Jefferson St.
Kerrville, TX 78028
Saturday, January 7, 2023
3:00 PM
Map & Directions


Send Flowers
Randy Craig Colvin
October 24, 1953 - December 25, 2022
---
Randy Craig Colvin, 69, died at Waterside Nursing Home in Kerrville on Sunday December 25, 2022, after a 6-year battle with cancer.

He was born October 24, 1953 in Weslaco, TX. He lived in the Rio Grande Valley most of his life crop dusting and farming in the Alamo area. He has lived in the Kerrville/Ingram area for the past 15 years.

Survived by his mother, Peggie Jo Colvin of Kerrville; brothers, Lynn B. of Fredericksburg and Brent A. of Olney; sons, John R. of Millican and Jason W. of Bryan; and 6 grandchildren.

Services will be held at 3:00 PM, Saturday, January 7, 2023 at Grimes Funeral Chapels officiated by Rev. John Onstott.


4 Condolence(s)

Phyllis Madden Russell
Dripping Springs, TX
Tuesday, January 3, 2023
Grew up knowing Randy. So sorry to all his family. He was a good guy.

Roger C Andersen
North Andover, MA
Monday, January 2, 2023
I wish I would have kept up with him but a child hood friend
Just the same…..Someone worth knowing…. I have repeated this quote a few times… thoughts are with his family.
"those that love us will miss us"

Jill Morrow Morgan
Georgetown, TX
Saturday, December 31, 2022
I am so sorry to hear that Randy (RC) has passed away.
My first love and a good friend, my heart goes out to
his two sons, grandchildren and his brothers. He will
Be missed ❤️

Sharon Davis
Cabot, AR
Friday, December 30, 2022
Keeping Peggie and all the family in my prayers.