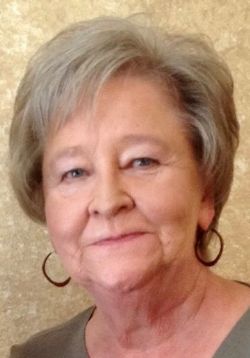 Memorial Service
Grimes Funeral Chapels
728 Jefferson St.
Kerrville, TX 78028
Wednesday, January 4, 2023
11:00 AM
Map & Directions


Send Flowers
Connie Galm Hayes
of Kerrville, TX
September 9, 1950 - December 28, 2022
---
On December 28, 2022, Connie Galm Hayes (72 years old) passed away peacefully within her home in Kerrville, TX. She was born in San Antonio, TX to Calvin and Mildred Galm on September 9, 1950.
In Connie's early childhood years, she spent time with her family, attended church, and helped to raise chickens on their family's farm in San Antonio. In 1982, she married her husband James Hayes, and they began their journey together in Cypress, TX. In 1994, Connie and James relocated to Kerrville, TX where they were excited to start their construction business together. Connie enjoyed the administrative side of the business and provided bookkeeping services as well. After some time, the difficult decision was made to close their business, but Connie was determined to find a new job that brought her joy. This is when she began working at Peterson Regional Medical Center as a front desk greeter. While working at Peterson, she met so many kind people and greeted each person with a welcoming smile. Outside of work, Connie loved cooking, baking, fishing, and spending quality time with family. Connie was surrounded by the love of her family and friends, and we know she will continue to reciprocate that love from heaven.
Connie was preceded in death by Calvin and Mildred Galm (Father and Mother) and Oscar and Geneva Hayes (Father-in-law and Mother in-law).
Connie is survived by James Hayes (husband), Kim and Brad Davis (daughter and son-in-law), Chad and Kyle Hayes (son and daughter-in-law), Marylin Noel (sister), Garland and Ronda Galm (brother and sister-in-law), Gloria Hayes (sister-in-law), Kevin and Shelia Mays (brother-in-law and sister-in-law), Dorothy Hampton (sister-in-law), Kaitlin, Kade, Layne, and Royce (grandchildren), and many loving nieces and nephews.
Memorial services will be held at 11:00am on January 4, 2023, at Grimes Funeral Chapel with David Billieter officiating.
In lieu of flowers, please consider donating to the
Peterson Health Foundation
.
4 Condolence(s)

Angela North
KERRVILLE, TX
Monday, January 2, 2023
May time heal the sadness that you feel with the loss of your mom. During these tough times, know that you are in our thoughts and prayer.

Lil Hasse
Conroe, TX
Friday, December 30, 2022
Deepest Sympathy friend of Marilyn

Don and Candace Flournoy
Schulenburg, TX
Friday, December 30, 2022
So sorry, praying for comfort to the family. We had some fun days on kitzman road in cypress texas.

Mata Orth
Floresville, TX
Friday, December 30, 2022
James and family I'm sorry for your loss. May the Lord give you comfort as your hearts heal. The loss of someone so dear takes time to heal. We need to patient and let the Lord be our guide.
I'm out of town and will be returning until the day of her funeral. I'm sorry I can't be with you and the family. You have my hugs, love and you are in my prayers.
God be with you. Mata Ott Orth.