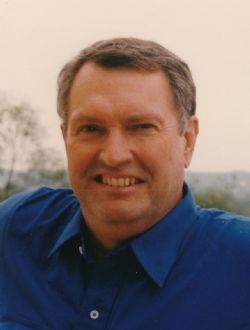 Visitation
Grimes Funeral Chapels
728 Jefferson St.
Kerrville, TX 78028
Tuesday, January 10, 2023
10-11 AM
Map & Directions


Send Flowers
Funeral Service
Grimes Funeral Chapels
728 Jefferson St.
Kerrville, TX 78028
Tuesday, January 10, 2023
11:00 AM
Map & Directions


Send Flowers
Glen Rest Cemetery
2000 Memorial Blvd.
Kerrville, TX 78028
Map & Directions


Send Flowers
Billy Gene Baca
of Kerrville, TX
October 27, 1940 - January 1, 2023
---
Billy Gene Baca, 82, of Kerrville, passed away on January 1, 2023 at his residence. He was born in Wharton, Texas to Adolph Herman Baca and Annie (Luksik) Baca on October 27, 1940.

He descended from Czech immigrants who arrived in Galveston in 1860 and settled near Fayetteville. He was an honor student at Wharton High School where he participated in band, tennis and choir, graduating in 1959. After attaining a B.S. from Lamar State University in 1964, he later attended South Texas College of Law while working at G.M.A.C. as a field representative. In 1972, he was licensed to practice law and spent his legal career in Houston, specializing in creditors' rights in bankruptcy.

Billy was a patriot, a Texan, a lover of history and old westerns, and a collector of Donald Duck (his alter ego) memorabilia. He loved vacationing in Mexico as well as in the U.S. But nothing gave him more pleasure than the company of his dogs, attending high school reunions, and celebrating with family and friends. Famous for his sense of humor and wordplay (often referred to as ''Billy-isms'') he livened any gathering and will be sorely missed.

He was preceded in death by his parents; his cousin Joe Lee Luksik; and his former law partners E.M. Dellinger and Michael T. Donohue.

He is survived by his beloved wife Libbye (Howard) Baca; sister-in-law Caroline (Howard) Elston of Oakland, TN; niece Kathleen Charles, her husband Robert and their daughter Audrey of Agoura Hills, CA; nephew Evan Glaser of Phoenix, AZ; nephew Michael Glaser, his wife Alessandra and their sons Michael Jr. and Owen of Franklin, TN; cousin Miriam Riddle of Mesquite, TX; former law partner Paul R. Lawrence of Houston, TX; his good friend Don J. Knabeschuh; as well as many other friends and former colleagues.

Sincere thanks go to Dr. David Scott Stevener, Janette and Jennifer with Embrace Hospice, Sarah Meza, America Villalobos, Lenice Gallardo and Gwen Franklin, his wonderful caregivers.

Funeral services will be held at 11:00 a.m., with visitation at 10:00 a.m., on Tuesday January 10th at Grimes Funeral Chapels in Kerrville. Burial will follow at Glen Rest Cemetery.





12 Condolence(s)

Audrey Charles
Agoura Hills, CA
Wednesday, January 11, 2023
Uncle Billy had such compassion and gentleness, and he was understanding and kind. He didn't treat me like I was a little girl. He once gave me a really special coin and I still have it, and that's a big-girl present. He was just very kind to me, and he respected me. I will miss how patient he was with me and how he loved to show me new things.

Katie Charles
AGOURA HILLS, CA
Wednesday, January 11, 2023
I will miss how reliable and dependable Uncle Billy was. He was also someone I could easily talk with for a long time in person or on the phone about pretty much any topic and he never once got bored. He always asked genuine and interesting questions. He was respectful and an active listener. He was that person who would always make you feel comfortable.

Jim Buttler
Houston, TX
Tuesday, January 10, 2023
I knew Billy mostly from monthly poker games to 20 years ago. The vets were five five in cents, $.10, $.25 and occasionally raise to
A dollar. All just for fun and Bantering. He will be missed x missed missemossrf, missed…Jim Buttler

Michael Waters Glaser
FRANKLIN, TN
Tuesday, January 10, 2023

My uncle Billy always gave me the encouragement of "tomorrow", despite any shortcomings of today. There was humor to be had in the suffering of today or yesterday, a unique trait that I was able to pick-up on years ago - from him. This, "suffering well" mentality, of his... It's so very inspiring. If there was ever something negative or sad that was mentioned on the phone, which is where the majority of our conversations took place, his response always began with, "yeah, well... (insert funny rebuttal here)"

He taught me to keep an eye out for myself and my family, and that I always need to do "what's best for you guys." I miss his voice after writing that, it always gave me comfort hearing it. I will continue to do what I can to represent your integrity, Uncle Billy...

Oh, and Uncle Billy - Every January, I'll eat lots of Mexican food and force myself to watch to one of your AMC movies - without falling asleep. (my attempt at Billy humor)
Love,
your nephew Michael Waters Glaser

Evan Glaser
Phoenix, AZ
Tuesday, January 10, 2023
Billy was a wonderful uncle. He made his family members a priority and cared deeply about the state of all of us. His home was always open and there was never a shortage of food or hot water!!

He spoke exhaustively about his land outside of Houston and the day when he would retire there. When he did retire and move away from Houston, he continued to make a home for all of his extended family. He was always welcoming during all of the holidays and took every opportunity to learn what was going on in everyone's lives. It must not have been easy to be a part of the events of the entire family. Yet he always stood as a pillar for everyone.

In the final years of his life, we got to know Billy in ways he probably would not have desired – exposed, yet somehow reserved. Billy left us in love and with memories and will always be remembered in this family.


Ruth Steele
Kerrville, TX
Tuesday, January 10, 2023
I am so very sorry about your loss.

Ruth Steele
Major James Kerr Chapter
NSDAR

Lisa Howard
Alto, NM
Monday, January 9, 2023
Hey Lib,
I'm so sorry that I can't be there for you tomorrow. However, you were the best caretaker and wife to Billy, ever!
You spent your life devoted to our dear Billy.
You are a gem!
Love you, Lisa Howard

Elizabeth Guffy
Houston, TX
Monday, January 9, 2023
Billy was a wonderful person, and I will truly miss him. He was a great help and support to me at the beginning of my career, and there was never a time when I didn't feel better about life in general after talking with him. I haven't met his family, but it was always super clear that they meant the world to him. We were all blessed to have known him.

Elizabeth

Jocelyn J. Boyle
Houston, TX
Wednesday, January 4, 2023
Mr. Baca was a great man, and a fine attorney. He and his wife, Libbye, taught me so much about the legal field. My time with them is very cherished. He will truly be missed.

God rest you, Mr. Baca.

Libbye, I wish I could be there by your side, but I am only ever a phone call away.

Elena Kritzer
Kingwood, TX
Wednesday, January 4, 2023
I have known Billy and Libbye for many years and have had the privilege and honor to be their friend and colleague. Billy was a quintessential litigation attorney that was to be emulated. I enjoyed his style, reasonable aggression and savvy in working with him on many of my cases. He always treated my clients with respect and at the same time protecting his client zealously. I will miss him terribly and my prayers and deepest condolences to Libbye and family. Elena Kritzer

Gray Burks
Houston, TX
Wednesday, January 4, 2023
I have fond memories of BILLY as a lawyer & gentleman. When I arrived on the SD Tx bankruptcy scene in 1984, BILLY was already an established creditors' attorney who practiced with integrity. He was well versed in consumer bankruptcy law, respected the judges & his colleagues & set a fine example for young attorneys. For that i am thankful. - Gray

Debra & Terry Shockley
Longmont, CO
Tuesday, January 3, 2023
Our deepest, sorrowful sympathies Libbye.
May God wrap him in his arms and introduce him
to Paradise. Rest well Billy....we love you both Libbye.