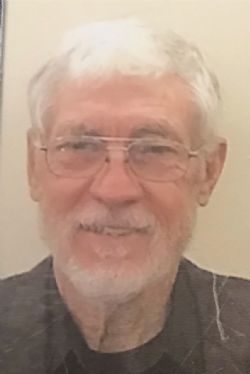 Memorial Service
Sunrise Baptist Church
1200 Broadway
Kerrville, TX 78028
Wednesday, January 11, 2023
10:00 AM
Map & Directions


Send Flowers
Garden of Memories Cemetery
3250 Fredericksburg Rd.
Kerrville, TX 78028
Map & Directions


Send Flowers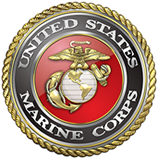 Russell Allen Morris

of Kerrville, TX
January 20, 1947 - January 5, 2023
---
Russell Allen Morris, 75, of Kerrville, Texas, passed away on January 5, 2023 in Kerrville, Texas. He was born January 20, 1947, in Lamesa, Texas, to Nina Belle Adams Morris and Allen D. Morris.

Russell graduated from Andrews High School in 1965 and Texas A&M University in 1970 with a Bachelor of Science Degree in Wildlife Science. He served in the U.S. Marine Corps from 1970-1973. Among his many interests and occupations were oil field roughneck and mud engineer, U.S. Park Ranger in Guadalupe National Park, Cameron County Chief Park Ranger on South Padre Island. And most recently, he was sole proprietor of Micro-Tech as a Bio Med Tech for 15 years. When he was a member of Island Baptist Church, he served as deacon for many years. His heart was for prison ministry through the Kairos and Gideon programs. He is currently a member of Sunrise Baptist Church in Kerrville, Texas.

Russell was preceded in death by his parents, brother, Kenneth Dale Morris, sister, Carol June Morris Graves, and nephew, Carlton Craig Morris.

He is survived by his wife of 48 years, Benay Sheila Zimet Morris, daughter, Ashley Nicole Holladay and her husband, Benjamin Scot Holladay, brother, Larry Van Morris, wife Jacqueline, and nephew, Russell Duane Morris, wife Angela and their son, Jake, and grandchildren, Logan, Pacey and Daisy Holladay of Austin, Texas and niece, Laura Diane Morris of Coleman, Texas and grandnephew, Christopher Morris and grandnieces, Amanda Herzog and Meagan Morris.

A memorial service will be held Wednesday, January 11, 2023 at 10:00 AM at Sunrise Baptist Church, 1200 Broadway, Kerrville, Texas. Interment to follow at Garden of Memories with military honors.

In lieu of flowers, memorial contributions may be made to the Alzheimer's Association and/or Sunrise Baptist Church.


3 Condolence(s)

Betsy Freeth
Los Fresnos, TX
Tuesday, January 10, 2023
Oh, Benay, I'm so sorry to hear that Russell has passed away. Please know that you are in my thoughts and prayers at this difficult time. We miss you down here!

With loving regards,
Betsy

"Why shouldst thou be sad and heartbroken? This separation is temporal; this remoteness and sorrow is counted only by days. Thou shalt find him in the Kingdom of God and thou wilt attain to the everlasting union." From the Baha'i Sacred Writings.

David Lee Anschutz, Sr.
Garland, TX
Monday, January 9, 2023
Benay, I offer our condolences, and our heartfelt prayers to you and your family for the loss of Russel (I've always known him as RAM since his time at TAMU).
We were classmates both at A&M, and in the Corps in C-Troop (C-1).

Rest In Peace, Ram. All our prayers, Marine... Semper Fi.

Jim and Bonita Weissenfluh
Bayview, TX
Friday, January 6, 2023
Benay, may God grant you His peace as you pass through your grieving and comforting as you know that He is with you always.
Russell, Semper Fi