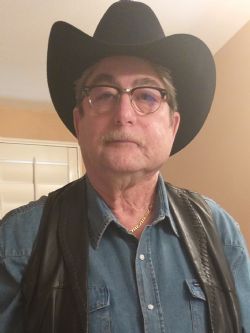 Memorial Service
Grimes Funeral Chapels
728 Jefferson St.
Kerrville, TX 78028
Friday, January 13, 2023
2:00 PM
Map & Directions


Send Flowers
Don E. Cole
October 8, 1949 - January 6, 2023
---
Don E. Cole, age 73, of Bandera, Texas, went to be with the Lord on January 6, 2023. He was born in Post, Texas to J.B. Cole and Sarah Adams Cole on October 8, 1949.

Don E. graduated from Post High school in 1969. He went on to graduate with a bachelor's degree in Chemical Engineering from Louisiana State University. He worked as an Engineer for companies such as SerfCo and Lewis among others. He married Brenda on February 13, 1993, before partnering to form Blackbrush Oil and Gas. He worked and mentored at Blackbrush for a handful of years before retiring to Bandera to spend more time with Brenda and his family.

He served as a deacon of First Baptist Church in Center Point, Texas.

He was preceded in death by his father, J.B. Cole; his mother, Sarah Adams Cole; and his daughter, Kacy Cole Glassinger.

Survivors include his wife, Brenda Simons Cole; his children, Chea Cole, Clint Hollis and Christy Hollis Frank; his grandchildren, Emory and Camden Glassinger, Sara Hollis Gray, Tommy, Justin, and Andrew Hollis, Clayton, Benjamin, and Wesley Frank; his great-grandchildren, Kayson and Jerold Gray, Isaac, Mason, and Judiah Hollis; and his son-in-law, Steve Glassinger.

A memorial service will be held at 2 pm, Friday January 13, 2023 in the Grimes Funeral Chapels of Kerrville, Texas with Brother Mike Herrington officiating.

Memorials may be given to the Alzheimer's Association at www.alz.org.



4 Condolence(s)

Sheila DeLuna
Austin, TX
Saturday, January 14, 2023
Hugs and love to Brenda. Prayers and condolences to all of y'all's family.
I love you. Sheila

Bill Cole
Sahuarita, AZ
Tuesday, January 10, 2023
Uncle Don E you will be missed. From all the jokes and good times we shared to now I will cherish them all. You are definitely one of the good ones and heaven got a complete angel. My thoughts and prayers go out to Aunt Brenda and my Dad, Tommy Cole during this challenging time.

Nancy Skiles
Lubbock, TX
Monday, January 9, 2023
My condolences to Brenda and family
Heaven has gained an Angel and may Don E rest in peace

John Hix
Center point, TX
Monday, January 9, 2023
My prayers are with Brenda and the family. It was my honor and privilege to know Bro. Don E.