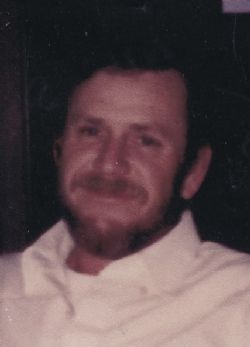 Memorial Service
Pipe Creek Cemetery
Pipe Creek, TX
Saturday, January 21, 2023
12:00 PM

Celebration of Life and Potluck
House of Prayer Church
108 Morgan St.
Ingram, TX 78025
Saturday, January 21, 2023
To Follow Service
Map & Directions


Send Flowers
Allen Dale Clark Sr.
of Kerrville, TX
September 20, 1951 - January 10, 2023
---
Allen Dale Clark Sr., 71, of Kerrville, passed away on Tuesday, January 10, 2023, at his residence. He was born September 20, 1951 in Bandera to Jesse and Lucille Clark. He married Mamie Gragg on October 24, 1969 in Kerrville.

Allen went to school in Bandera and was a truck driver.

He was preceded in death by his parents; sister, Joyce Ann Sosa and Lydia Kalka; brothers, Dewey Clark and Bobby Clark; and great-granddaughters, Addyson and Brynn.

He is survived by wife, Mamie Clark; daughters and their spouses, Alisha O'Donnell (Robert) and Patricia Caballero (Paul); son, Allen Dale Clark II (Tammi); brother, Jesse David Clark; sister, Mary Evelyn Briley; grandsons, Cory Clendennen, Shane Clendennen, Michael Adelsperger and Garrett Knox; granddaughters, Courtney Brice and Amanda Hawkins; great-grandsons, Draiden Clendennen, Zane Clendennen, Coheed Clendennen, Tobias Clendennen, Ezkiel Brice, Lincoln Hagan and Jamison Hagan; great-granddaughters, Avyn Brice, Lesrhea Brice, Elara Brice and Lillie Hagan.

Memorial service will be held at 12 PM, Saturday, January 21, 2023 at Pipe Creek Cemetery.

Celebration of Life to follow at House of Prayer Church, 108 Morgan Street in Ingram. It will be potluck and if everyone could bring a dish. Thank you.

We wish to thank hospice and staff, who are wonderful people; family and friends; and everyone who has donated. Thank you and God bless you everyone.

1 Condolence(s)

Bert
Athens, AL
Friday, January 20, 2023
Rest in Paradise Allen. You are my ex father n law, but I love you and miss you. In my heart, you'll always be dad, because everyone deserves to have a dad like you were. You were a good man. GBNF... Go Rest High On That Mountain! I'm keeping Mamie, Alicia, Patricia, Allen, and the rest of the family in my thoughts and prayers!