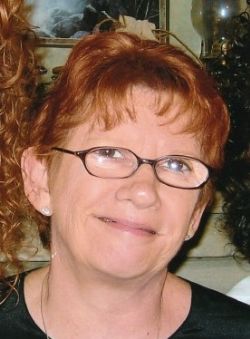 Visitation
Grimes Funeral Chapels
728 Jefferson St.
Kerrville, TX 78028
Sunday, January 15, 2023
4-6 PM
Map & Directions


Send Flowers
Funeral Service
Grimes Funeral Chapels
728 Jefferson St.
Kerrville, TX 78028
Monday, January 16, 2023
3:00 PM
Map & Directions


Send Flowers
Connie Lynn Goodall Jetton
of Kerrville, TX
July 19, 1945 - January 12, 2023
---
Connie Lynn Goodall Jetton, loving daughter, wife and mother, joined her heavenly family on January 12, 2023. She passed peacefully at home with her daughters by her side.

Connie was an incredibly kind and faithful woman, who, despite her physical limitations, lived a life of joy and happiness that she spread to every life she touched, of which there were many.

Connie was born to Bill and Juanita Goodall on July 19, 1945 in Brady, Texas. She graduated from Tivy High School in Kerrville, Texas. She married Bobby Jetton on December 7, 1974 in Junction, Texas. Connie was a professional homemaker, a 4-H leader, member of the First Presbyterian Church in Junction, and owner of a successful craft store. She was an excellent cook who published her own cookbook that is loved and used by many.

Connie was preceded in death by her parents, Bill and Juanita Goodall; and sister, Betty Goodall.

She is survived by her husband, Bobby Jetton; her daughters, Kellie Jetton and Teri Stieren (George); her step-children, Kassie, Cody and Cash Jetton (Cori); her sister, Sandra Dominguez; brother, Billy Don Goodall; her grandchildren, Christa Gonzales (Jesse), Dylan Cannon, Cori Adams, Taryn Goben, Jay Goben and Gillian Stieren; and numerous step-grandchildren; great-grandchildren; nieces and nephews; and all those she claimed as hers.

Visitation will be 4-6 PM, Sunday, January 15, 2023 at Grimes Funeral Chapels.

Funeral services will be held at 3 PM, Monday, January 16, 2023 at Grimes Funeral Chapels, with Aubrey Rogers officiating.

Honorary pallbearers will be Dylan Cannon, Jay Goben, Jared Hunt, Jacob Espinosa, George Stieren and Griff Goben.

Memorials may be given to the local charity of your choice.

Family is asking for anyone attending the service to bring their favorite picture of Connie to share at the reception. Location of reception to be announced at the service.

The family wishes to extend our sincere thanks to Peterson Hospice for their exceptional and compassionate care as well as to all of the ladies who cared for her lovingly.


8 Condolence(s)

Kathy Adams Fuller
Frisco, TX
Monday, January 16, 2023
She became my bff in third grade at Starkey Elementary
And my fondest memory of Connie is of a curly haired
, dishwater blond,15 year old with big brown calf eyes,
getting ready for a Saturday night date with Tuffy.
We had so many young years together, thousands
of unforgettable memories and life lessons, but the
one thing most important here is that she loved
her family most dearly and I know that all of y'all's
Memorie of her will become infinitely more precious
to you and see you through.

Patricia Barker Parks
Salt Lake City, UT
Sunday, January 15, 2023
I know that Connie will be missed by so many because of her loving and kind nature. I also know that she has gone on to her heavenly reward to sleep in Jesus. She was a sweet soul and a rare person of grace. My condolences to all those who were touched by her presence.


Theresa (Keith) York
Springdale, AR
Sunday, January 15, 2023
Sending thoughts and prayers to everyone. Connie will be missed by many. She was a wonderful person.

Jeana Whitlock
Junction, TX
Sunday, January 15, 2023
I'm so sorry! Prayers for you all

Mariana Holekamp Schulze
Junction, TX
Sunday, January 15, 2023
Connie had such a sweet spirit! Good memories of her trying to wrangle all of us girls when we were young. Prayers for all.

Jim Daniell
San Antonio, TX
Saturday, January 14, 2023
Teri,

Kelly and I are thinking of you and are so sorry for the loss of your mother. You two I know were very close. We plan to be there for you on Monday. Gretchen told us and i saw the obit on FB this morning.

Debby Williams
Kerrville, TX
Saturday, January 14, 2023
I will forever treasure the time spent with you. Thank you for that we shared. You will be missed.

Wanda Castleberry
Harlingen, TX
Saturday, January 14, 2023
Mini mini happy memories, I love you Connie