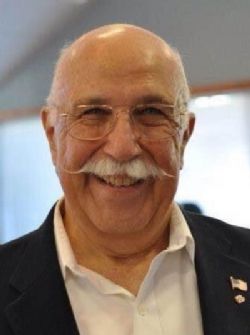 Visitation
Grimes Funeral Chapels
728 Jefferson St.
Kerrville, TX 78028
Sunday, January 22, 2023
4-6 PM
Map & Directions

Rosary
Grimes Funeral Chapels
728 Jefferson St.
Kerrville, TX 78028
Sunday, January 22, 2023
6:00 PM
Map & Directions


Send Flowers
Mass
Notre Dame Catholic Church
909 Main St.
Kerrville, TX 78028
Monday, January 23, 2023
9:00 AM
Map & Directions

Graveside
Ft. Sam Houston National Cemetery
1520 Harry Wurzbach
San Antonio, TX 78209
Tuesday, January 24, 2023
9:15 AM
Map & Directions


Send Flowers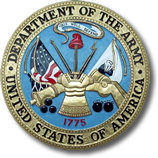 John Alex Vece

of Kerrville, TX
February 18, 1938 - January 15, 2023
---
John Alex Vece, 84, of Kerrville, TX, passed away Sunday, January 15, 2023, at home in Kerrville. He was born February 18, 1938 in Chicago, IL to James and Emily Louise (Clemente) Vece. He married Judith ''Judy'' Doolittle on July 29, 2000 in Carrollton, TX.

He received his masters from DePaul University in accounting. He was a member of the Knights of Columbus, third degree and fourth degree.

He was a veteran in the Army and on the board of the Kerr County Christian Action Council.

He was preceded in death by his first wife, Diana; his son, James; and his parents.

Survivors include wife of 22 years, Judy; daughter, Theresa Dittmer (Roger); son, Sgt. Schylar Vece (Kaitlyn); daughter, Jennifer Wear; daughter, Yvette Dill (Chris); son, Wayne Wear (Sherri); brother, James Vece; and numerous nieces and nephews.

Visitation will be from 4-6 PM, Sunday, January 22, 2023 at Grimes Funeral Chapels, with Rosary to follow at 6 PM.

Mass will be at 9:00 AM, on Monday, January 23, 2023 at Notre Dame Catholic Church, with Father Rafal Duda as celebrant.

Graveside services will be held at 9:15 AM, Tuesday, January 24, 2023 at Ft. Sam Houston National Cemetery.

Donations may be made to Pregnancy Resource Center, or a charity of choice.

Thank you to all the wonderful doctors, nurses, service people and Peterson Regional Medical Center, who helped him.



6 Condolence(s)

Adriana Lorange
Kerrville, TX
Monday, January 23, 2023
A good Christian man with a huge heart and a great laugh.
May the Lord comfort his wife Judy and family.
RIP🙏

Bill & Mary Lee Tennant
Kerrville, TX
Sunday, January 22, 2023
Our sincere sympathies to Judy and the family. John was a wonderful President of the Northwest Hills Home Owners Association a few years ago , and so helpful in the community. We shall always remember his warm smile and pleasant attitude.
Bill and Mary Lee

John L Bradisse
Stow, OH
Sunday, January 22, 2023
Fond memories of cousin John (Chookie), and great times with the whole family on Princeton Ave in Chicago. A home full of love! Our sympathy to his Texas family and friends. We all knew a great man! Godspeed, dear cousin!
John Bradisse & Family, Stow, Ohio

Jane Kennedy
Kerrville, TX
Friday, January 20, 2023
John was a good friend of my late husband Ed Kennedy & John always was interested in helping the Knights of Columbus be an active group for positive change. When seen in public, he always had such a warm smile & welcoming spirit! May Judy & all his family feel the comforting warmth of the Holy Trinity!


Dawn Deinema
Kerrville,
Monday, January 16, 2023
A wonderful gentleman with a great smile. You will be truly missed.
Prayers going out to Judith and the rest of the family.

JEREMIAH OFIHELLY
Leander, TX
Monday, January 16, 2023
Bless you, good friend. I shall miss you greatly. YBIC, Jeremiah