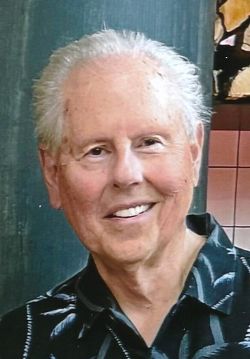 Rosary
Grimes Funeral Chapels
728 Jefferson St.
Kerrville, TX 78028
Monday, February 6, 2023
6:00 PM
Map & Directions


Send Flowers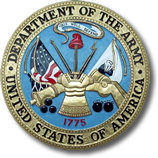 John Richard Kissick

of Kerrville, TX
June 20, 1942 - January 13, 2023
---
John Richard Kissick, 80, of Kerrville, Texas, passed away Friday, January 13, 2023. John was born on June 20, 1942, in Carthage, Missouri, to Neil Pabst and Mary Elizabeth (Perry) Kissick.

The family moved to Enid, Oklahoma; and, eventually, Lawton, Oklahoma where his dad managed the Kress store. He spent most of his youth in Lawton where he attended the Lawton Public School system. He became a Boy Scout and earned enough patches to qualify as an Eagle Scout through the First Presbyterian Church. He graduated from Lawton High School in May of 1960 where he excelled and earned an award from the National Honor Society. John was also a member of the Latin Club and Science Club. He attended Cameron Junior College where he was an ROTC cadet officer and also at the University of Oklahoma. He earned a Bachelor of Arts degree in Business and was inducted into the United States Army Field Artillery where he received a commission as a Second Lieutenant. The next step in John's illustrious career was to attend the Officer Basic Course (OBC) at Fort Sill, Oklahoma where he graduated with honors. He was assigned to the Field Artillery School and his main task as a Field Artillery Officer was to help develop the Army's first artillery computer called a FADAC (Field Artillery Digital Analog Computer). It automated the tedious firing data calculations that were done by hand with a slide rule known as a GFT/GST. This took him to New York to make a training film on the use of the Army's first firing data computer. Before he was honorably discharged from the Army, he became a first lieutenant during 1966. John then elected to apply and was accepted to the Wharton School of Business in Philadelphia, Pennsylvania where he earned a Master's degree in Business.

He began his private career in Marketing with the 3M Company in Minneapolis/St. Paul, Minnesota where he invented the famous cooking bag (the one that was used for baking/roasting meats) that kept the juices in the meats. His next career change was with Pizza Hut in Wichita, Kansas where he also was in marketing and developed the ''Personal Pan Pizza'' which is still on the menus at many locations today. John became Director of Marketing and met the love of his live, Metch. They were married in 1978 and shortly after, moved to Dayton, Ohio. After a brief stay, John and his wife moved to Austin, Texas and began a business partnership in a rent to buy company with a friend. He spent nearly his entire career in Marketing. John then retired and moved to Kerrville, Texas. The other love of his life was his dog, Cooper.

John was an active and supportive resident of the Kerrville community, becoming a member of the Kerrville Symphony Board. He and Metch loved playing golf at the local golf clubs in each community they resided. John and Metch loved to travel to Taos, New Mexico; Las Vegas, Nevada; some of the islands they loved and other worldly places.

John was preceded in death by his parents, Mary Elizabeth (Perry) and Neil Pabst Kissick Sr.; and nephew, Jan Kirk Hancosky.

He is survived by his wife, Metch; brothers, Thomas Pabst Kissick, Larry David Kissick and Neil Pabst Kissick Jr.; sister, Elizabeth Ann (Kissick) Albury; niece, Stephanie Elizabeth Manning; grand-niece, Dezi Elizabeth Villanueva; and several cousins.

Rosary will be held at 6 PM, Monday, February 6, 2023 at Grimes Funeral Chapels, officiated by Deacon Sonny Kaufhold. Burial will be held privately on Tuesday, February 7, 2023.

Donations may be made to your favorite animal shelter or Kerr County Environmental Health and Animal Services (animal shelter), 3600 Loop 534, Kerrville, Texas 78028.


2 Condolence(s)

Gene and Stacy Dowdy
Kerrville, TX
Thursday, February 2, 2023
Our thoughts and prayers are with Metch and their family and friends.
John was an outstanding board member for years with the Symphony of the Hills. He remains a large influence on me today in how I select music for the symphony. His understanding of people and their choices and his insistence on only offering the top tier of classical and popular music combined with his clever wit and personal connection have made the symphony and our Hill Country community better. RIP John.

Bill and Diane Rohrman
Austin, TX
Tuesday, January 24, 2023
Metch,
Our thoughts are with you and may the precious memories you have help sustain you until you are together again.
May God's peace comfort you
Love,
Bill and Diane