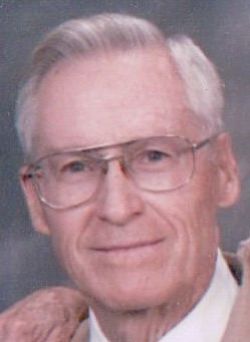 Visitation
Grimes Funeral Chapels
728 Jefferson St.
Kerrville, TX 78028
Friday, January 27, 2023
5:00 PM-7:00 PM
Map & Directions


Send Flowers
Funeral Service
Riverside Church of Christ
625 Harper Rd.
Kerrville, TX 78028
Saturday, January 28, 2023
10:00 AM
Map & Directions


Send Flowers
Norman Gene Wells
of Kerrville, TX
January 21, 1932 - January 22, 2023
---
Norman Gene Wells, 91, passed from this life at Mountain Villa around 9:45 pm on January 22nd, ending his long decline with Alzheimer's.

He was born near Chase, Kansas, the son of William Robert and Myrtle Wells. He grew up there, and in St. Jo, Texas, and in Grandfalls, Texas as his dad worked in the oil business and the family relocated occasionally. He graduated from Grandfalls-Royalty High School during which time he played football, basketball, and finished 3rd in State (UIL) in the 120-yard high hurdles in 1949. He attended and graduated from Abilene Christian College in 1953 during which time he married Juanita Webb, childhood sweetheart, on August 24, 1952. They were married for 68 years as Juanita passed February 2021.

Norman worked for Retail Credit Company, now Equifax, for over 30 years in Arlington and Ft. Worth, living in Euless, Texas. He retired to begin his heating and air conditioning business in Kerrville in 1988. Moving to Euless in 1957, Norman was instrumental in the beginnings and growth of the Church of Christ there for over 30 years. During that time, it went from an old WWII barracks building on Pipeline Road to a brick building next door, and then to the building built on the Airport Freeway, when the name changed from Central Church of Christ to Airport Freeway Church of Christ. Norman served as a deacon and then an elder there for many years, leading singing, teaching classes when called upon, and overseeing the congregation with other elders to ensure soundness with New Testament teaching. Among those elders served with were: David Hall Sr. and Ralph Garner, all devout men. Many hours and many years were spent dedicated to the church and ensuring its soundness in doctrine and thwarting false teachings. It was always at the forefront of his thinking, and the best years of his life were dedicated to the Lord's people. During those years he and Juanita sang in a self-made quartet with Kenneth and Mary Hann, and the four spent many years singing with Bro. Wilkin Bacon instructing them.

Norman has two sons, Perrin, of Ingram, and Gary, wife Carol, in Pflugerville. He had eight grandchildren, Kelli, Marci, Penny (Perrin's) and Amy, Chris, David, John, Michele (Gary's). He was preceded in death by his parents, his brother Edward, and his sisters, Mildred and Betty Lou.

Visitation and Funeral arrangements: Visitation will be at Grimes Funeral Chapels Friday, January 27th from 5:00-7:00 p.m. Funeral services will be held at the Riverside Church of Christ on Harper Rd. this Saturday, January 28th, at 10:00 a.m. Interment will be family-held on Monday.




2 Condolence(s)

Andie Parrish-Rosario
Euless, TX
Friday, January 27, 2023
On behalf of the Airport Freeway Church of Christ leadership and members- we extend our deepest sympathy to the family of Bro. Norman Wells. We acknowledge and honor the many years of service and devotion to the Lord's church that he gave willingly to. A "good and faithful servant" if there ever was.

Marty Jost
Midland, TX
Tuesday, January 24, 2023
It was my pleasure to have known this fine Christian gentleman. I extend my condolences in your loss but sing praises that he is now with the Lord forever.