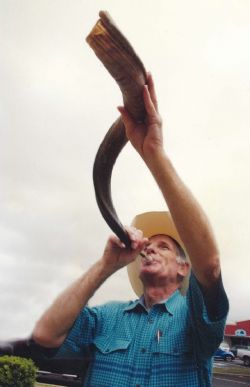 Memorial Service
Impact Christian Fellowship
2031 Goat Creek Rd.
Kerrville, TX 78028
Sunday, March 5, 2023
4:00 PM
Map & Directions


Send Flowers
James Franklin Barnett
of Ingram, TX
February 28, 1941 - February 26, 2023
---
James Franklin Barnett, Sr., 81, of Ingram, Texas, went to be with Jesus on Sunday, February 26, 2023, in Kerrville, Texas. James was born in Little Blue, Missouri to John and Edna Barnett. He married Sharan Oliver on June 6, 1962, in San Antonio, Texas.

James attended Cleveland High School in Cleveland, Oklahoma and continued his education at American River College in Sacramento, California. He worked as an Engineering Technician as civil service at the Veterans Administration for 30 years, retiring in 1995.

James was preceded in death by his parents, John and Edna Barnett; sister, Judith Smith; half-sister, June Grantham; and infant daughter, Darlene Kay Barnett.

He is survived by his wife of 60 plus years, Sharan Barnett; brother, Donald Barnett of Cleveland, Oklahoma; brother, John Barnett of Manfred, Oklahoma; son, James F. Barnett, and wife Arlene of Sisterdale, Texas; daughter, J.Lynn Burks and husband Terry of Montgomery, Texas; grandchildren, Taylor Barnett, husband Eric Groff of Ingram, Texas, Ryan Barnett of Center Point, Texas, Samantha Burks of Tulsa, Oklahoma and Jessica Burks of Montgomery, Texas; and great-grandchildren, Novaleigh Grae and James Booker (J.B.) Barnett.

A memorial service will be held at 4 p.m., Sunday, March 5, 2023 at Impact Christian Fellowship Church, located at 2031 Goat Creek Road in Kerrville, Texas.



7 Condolence(s)

Linda Sullivan tate
El Campo, TX
Wednesday, April 5, 2023
Just saw this today. Sorry we did not get to attend the service. He was a remarkable sweet man. The world was a better place because of him. May he RIP.

Nancy Wilkerson
San Antonio, TX
Monday, March 6, 2023
Sharan - I am so sorry to hear about the passing of James. I'm so glad I got to attend his memorial service yesterday. It was a sweet service and I needed the praise and worship. So glad I got to visit with you for a moment and J. Lynn and more of the family. Take care of yourself ... One Day At A Time!

Cindy Britsch
Kerrville, TX
Sunday, March 5, 2023
Sharon my deepest condolences to you and your family.
You and James meant the world to me and my family!!
I can still remember all the hours you two spent with my momma and her
Children. Thank you the the love of Jesus you two shared!
I know they are both singing HIS praises in heaven.
Much love till we meet again!!🙏🏻💕🙏🏻

Terry Way
Kerrville, TX
Friday, March 3, 2023
I am so sorry for your loss and my prayers are with you. Especially, Sharon. I count it a great privilege to have known James. He was a wonderful man of God and surely has heard the words "Thou good and faithful servant.

Tanya Duke
Kerrville, TX
Thursday, March 2, 2023
Sharon, you and James played an active prayer role in my healing and I have fond memories of being close to your prayer ministry many years ago. James will be missed by so many! Until we all meet again, may God Bless you and Keep you! With Love in Christ, Tanya Duke

George and Karen Samford
Kerrville,
Tuesday, February 28, 2023
We're sorry to hear about James but yet we know
he has just moved to Heaven!! May God encourage you
In all things. We know he'll be missed!! We love you!
God be with you

Sidonna and Ron Bell
Helotes, TX
Monday, February 27, 2023
Sharon and family, we are so sorry to hear about Jimmy. We are praying for God to give you peace and comfort during this time.