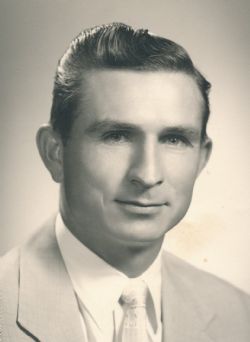 Visitation
Riverside Church of Christ
625 Harper Rd.
Kerrville, TX 78028
Friday, March 3, 2023
12:30 PM-2:00 PM
Map & Directions


Send Flowers
Funeral Service
Riverside Church of Christ
625 Harper Rd.
Kerrville, TX 78028
Friday, March 3, 2023
2:00 PM
Map & Directions


Send Flowers
Garden of Memories Cemetery
3250 Fredericksburg Rd.
Kerrville, TX 78028
Map & Directions


Send Flowers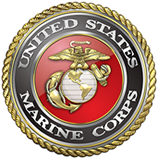 Garland McConal

of Kerrville, TX
March 11, 1927 - February 28, 2023
---
Garland McConal, age 95, of Kerrville, TX, passed away on February 28, 2023, in Kerrville, TX. He was born in Blanket, Brown County, TX, to Dan McConal and Ara Belle Cate. He married Mariethel Hunt on May 29,1951 in Lovington, NM.

He retired early at age 62 from Texaco where he worked as a plant manager in Eunice, NM. He was a veteran of the armed forces and served in the Marines. He was a member of Riverside Church of Christ in Kerrville.

Garland was preceded in death by both parents and all seven of his siblings.

Survivors include his wife, Mariethel McConal of Kerrville; his two sons, Bobby McConal and wife, Regina McConal of Kerrville, Danny McConal of Hobbs, NM; two daughters, Lajan Lugar of Horseshoe Bay, TX, Juanett Hindi and husband, Rached Hindi of Midland, TX; eleven grandchildren; and nineteen great-grandchildren.

Visitation will be at 12:30 p.m., Friday March 3, 2023, at Riverside Church of Christ in Kerrville, TX with the funeral services following there at 2:00 p.m. with minister Larry Roberts of Eastland, TX, brother-in-law of Garland, officiating. Burial will follow at Garden of Memories.

Pallbearers will be Sean McConal, Scott McConal, Kole Lugar, Jace Head, Chris Head and Todd Roberts.



7 Condolence(s)

Robert Kass
KERRVILLE, TX
Friday, March 3, 2023
So Sorry for Your Loss, Rest in Pease Sir.

Marty Jost
Midland, TX
Friday, March 3, 2023
I send sincere condolences in the loss of this special man. I have loved Garland & Mariethel for many years. I know he will be missed but he won the victory and now rests in the arns of our dear Lord. Till we meet again Garland! Keep watch for us at those heavenly gates.

Vickie Shawver
Kerrville, TX
Friday, March 3, 2023
My deepest condolences 🙏. We loved this precious sweet brother in Christ. Prayers 🙏 for the family in this very tough time.

Paula Schrimsher
Kerrville, TX
Friday, March 3, 2023
Semper Fidelis. We were blessed to have met you, worshipped with and fellowshipped with you. See ya later.

Sid Hunt
Alvarado, TX
Thursday, March 2, 2023
Sorry for your loss ! Love you all

Cinthia
Bandera, TX
Thursday, March 2, 2023
Oh Mr. Garland i will sure miss you. Sweet man always sharing his chocolates with me. May you rest in peace 😞

The Morris's
Ingram, TX
Wednesday, March 1, 2023
Rest in Peace Sir ! ❤️🧡💛💚💙🤎💕